Susan L. Thomas, Ph.D.
President, Truman State University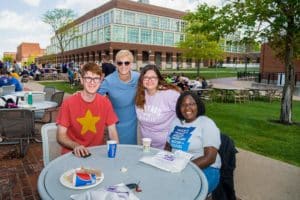 Susan L. (Sue) Thomas is the proud seventeenth President of Truman State University, Missouri's only statewide public liberal arts and sciences university.  Distinct by design, Truman is nationally recognized for providing high-quality academic offerings with outstanding educational value.  Along with earning the U.S. News and World Report's top ranking for a public university in the Midwest region for 25 consecutive years, the University has also recently been recognized by Fiske Guide to Colleges, Princeton Review, Washington Monthly, Kiplinger's Personal Finance, Consumer's Digest and many other national publications.
Dr. Thomas officially began her duties in March 2017, after serving as interim president since July 2016.  She holds the academic rank of Professor of Psychology and served from July 2014 to June 2016 as the Executive Vice President for Academic Affairs and Provost.
President Thomas is an appointed commissioner of the Midwestern Higher Education Compact (MHEC).  She is the President of the Council of Public Liberal Arts Colleges (COPLAC), Chair of the Great Lakes Valley Conference (GLVC) Council of Presidents, and immediate past Chair of the Council on Public Higher Education in Missouri (COPHE).  She also serves on the Missouri Department of Higher Education and Workforce Development (MDHEWD) Commissioner's Advisory Group.  She previously served on the Board of Directors of the Girl Scouts of Eastern Missouri, the Board of the Missouri Rural Enterprise and Innovation Center (MREIC), and as a member of the St. Louis Regional Chamber and Growth Association.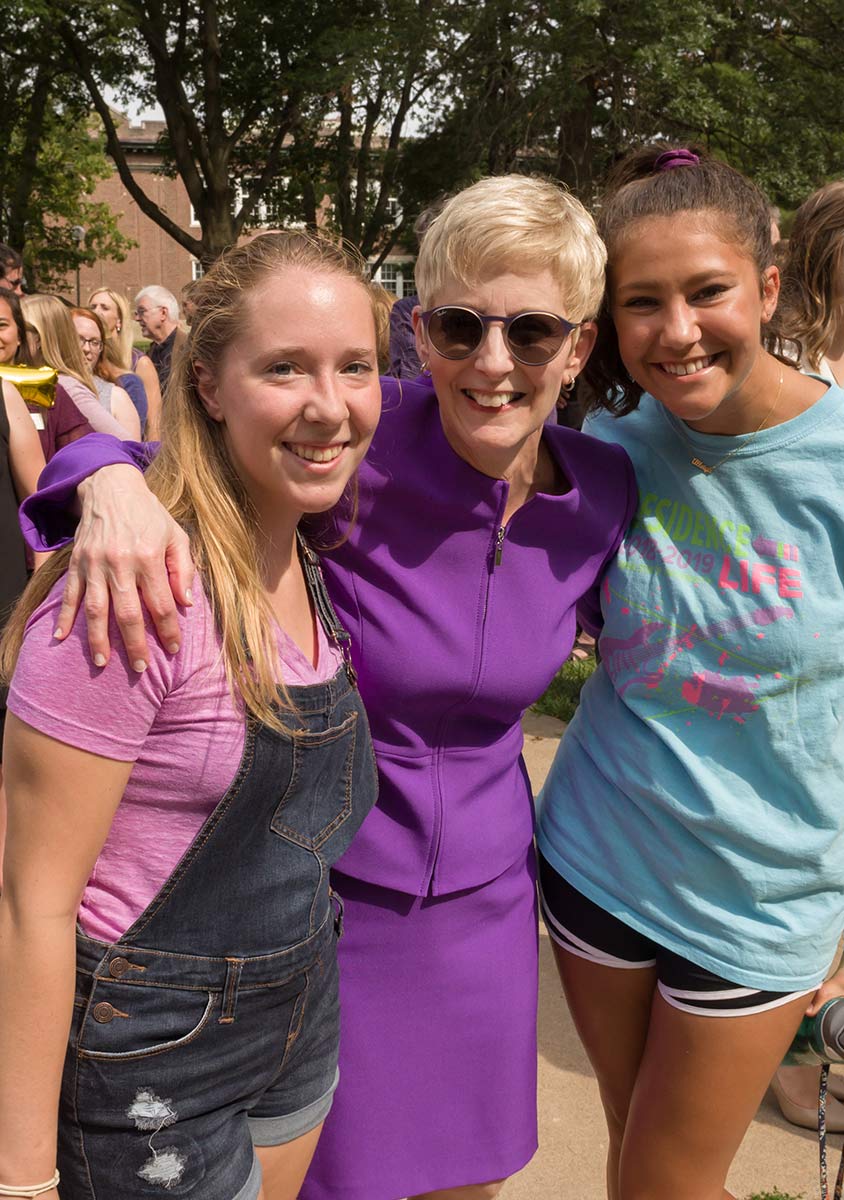 Dr. Thomas is a member of the National Honor Society of Phi Beta Kappa, the National Honor Society of Phi Kappa Phi, the Psychology National Honor Society of Psi Chi, and the Business National Honor Society of Beta Gamma Sigma, and she was recently awarded the CASE District VI Chief Executive Leadership Award and recognized as one of Ingram's 50 Missourians You Should Know.  She has been the co-PI for three National Science Foundation STEM-focused grants – two addressing the impact of robotics programs and mentoring on middle school girls' self-perception of achievement in and desire to pursue STEM courses and careers and one designed to broaden participation in STEM disciplines and increase the number of underrepresented students who complete STEM degrees.  She has authored dozens of professional publications, the most recent of which is a chapter in Thriving as a Woman in Leadership in Higher Education: Stories and Strategies from Your Peers and a chapter in the 2021-2022 President to President series titled The Vitality and Power of Higher Education.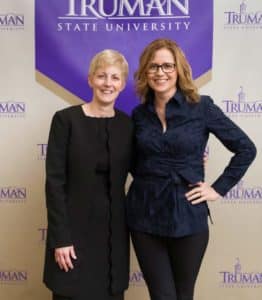 President Thomas earned a Ph.D. and a Master of Arts degree in Social Psychology as well as an M.B.A. in Administrative Management from the University of Missouri–Columbia and a Bachelor of Arts degree in Psychology from Allegheny College in Meadville, Pennsylvania.  Her career includes academic and administrative appointments at Central College in Pella, Iowa, and Southern Illinois University Edwardsville.
President Thomas and her husband, Dr. Michael Oliveri, a clinical neuropsychologist, have two adult children, Sam and Annie.  In addition to her family, friends, Truman, and Kirksville, some of President Thomas' other favorite things include chocolate, popcorn, high heels, the Pittsburgh Steelers, and Bruce Springsteen.