Past, Present and Future: One Couple's Journey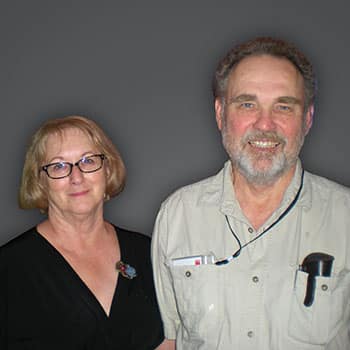 After alumni Terry and Faye (Attaway) Whitworth graduated from Truman, they embarked on a journey that took them to Utah to earn their post graduate degrees and ultimately to Washington to pursue their careers. Terry and Faye started their support many years ago with annual gifts to their respective departments. Two years ago, they decided to help students now and increase this support in the future through a legacy gift. Through their contributions, the Whitworths established two scholarships for undergraduate students; one for a student majoring in biology and the other for a pre-MAE student in social and cultural studies
Alumni Couple Establish Scholarship for PT Students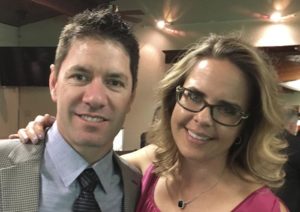 Drew and Katherine (Felke) Giardina recently created the Total Sports Therapy Graduate Studies Scholarship through a $25,000 gift on behalf of Total Sports Therapy. "The professional and academic foundation created at Truman was integral in my success as a graduate student and then later as a professional in the field of physical therapy," Drew said. "Katherine and I wanted to return the favor to the University, as well as help current students reach their goals."
President's Leadership Award: Betty Jo White, DO ('59)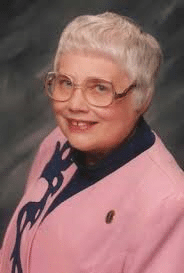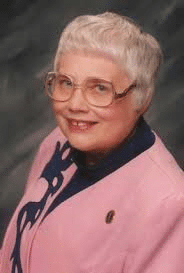 Dr. Betty Jo White is the recipient of the President's Leadership Award, the highest honor bestowed by Truman State University.
Growing up in the Ozarks of mid-Missouri, Betty Jo White knew even as a young student that she wanted to become a doctor. When her family physician learned of her passion for medicine, he made a phone call to Truman State University and helped set her career into motion.
Dr. White fondly recalls her time at Truman and especially her advisor, Dr. John D. Black. He was a professor of zoology, credited as being the first pre-osteopathic advisor in the country. To this day, the "Dr. John D. Black Day Lily" grows in her yard, and she and fellow classmates from Truman exchange photos of its blooms each year.
Read Dr. White's story >
Recurring Gifts Lead to Exponential Support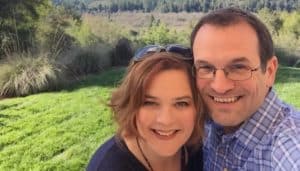 Regular, smaller gifts have a way of making a significant difference.
This has certainly been the case for Phil and Jenn (Bender) Christofferson. The opportunity to make recurring donations has opened the door to make the impact they desire through the ease of automation. For the past 20 years, the Christoffersons have been making gifts to the Kyle Cope Memorial Scholarship, and for the past decade, those contributions have come through scheduled quarterly gifts.
Read Phil and Jen's story >
SUB Plaza to Get New Look and Fountain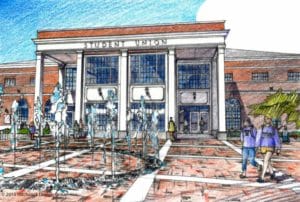 This summer the plaza area directly to the east of the Student Union Building is getting a major renovation. The space is being funded through a seven-figure, naming-level gift along with funds generated through the Sesquicentennial Plaza campaign and the 2019-20 Truman Parent Council fundraising project. The area will be named the Sandra K. Giachino Reavey Sesquicentennial Plaza, in honor of Reavey, who was a Kirksville native and 1962 graduate of Truman.
Read about the Sandra K. Giachino Reavey Sesquicentennial Plaza > 
Couple Shows Gratitude with Gifts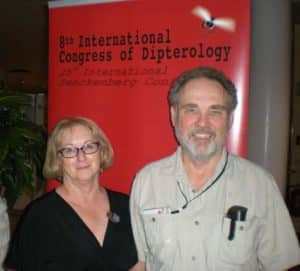 Alumni Terry and Faye (Attaway) Whitworth both credit the education they received at Truman for preparing them to have successful careers, and they have returned the favor with a sizeable donation to establish two new scholarships. One will go to a student majoring biology, the other to a pre-MAE student in social and cultural studies.
Read Terry and Faye's story >
Range Scholarship Honors Former Baseball Player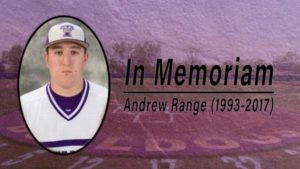 A native of Troy, Ill., Andrew "Ranger" Range graduated from Truman in 2016. He was a member of the Bulldog baseball team and part of the squad that played in the 2015 Division II College World Series. Range was a law student at Southern Illinois University in Carbondale when he passed away in December 2017 due to a medical issue.
Read about the Andrew Range Baseball Scholarship >
Donors' Gifts Enhance Campus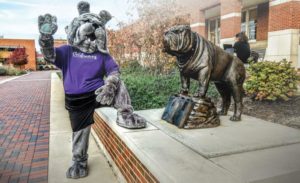 Through generous gifts from alumni and friends, donated specifically for a bulldog sculpture, the piece was commissioned with Crandall Sculpture and Design. In another part of campus, with the support of many Truman parents, a two-year fundraising project was completed in the summer. Red Barn Park is now home to a new pavilion.
Read about donors' gifts >
More donor stories