Major: History, Anthropology
Class of 2025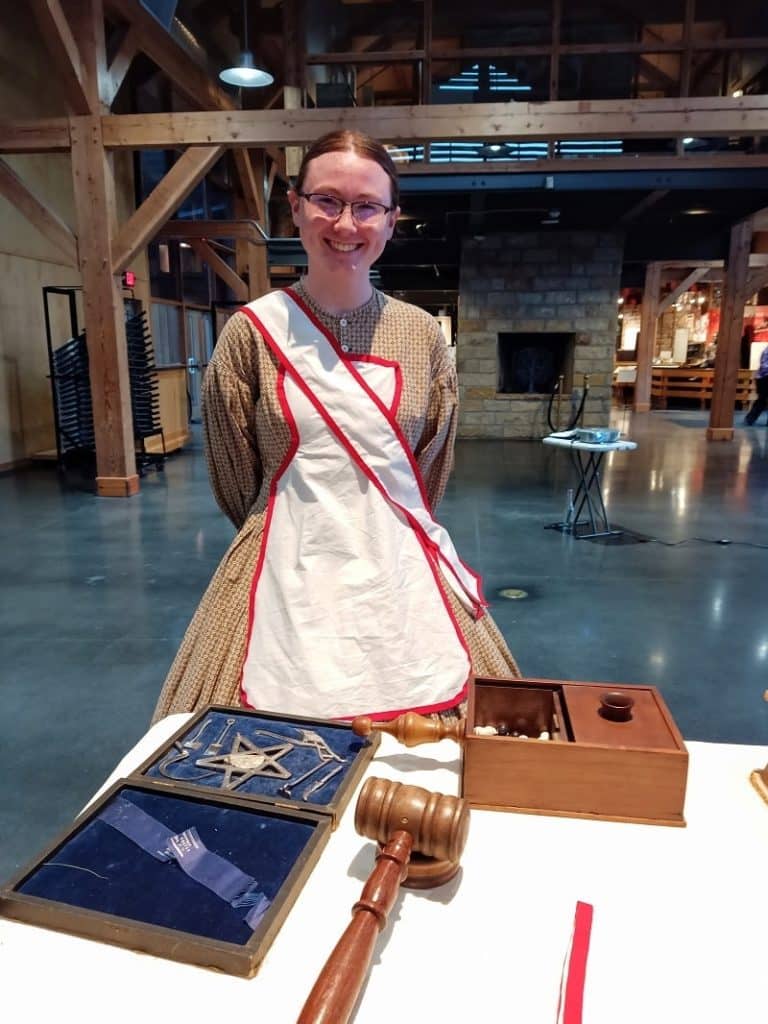 I would highly recommend this internship especially to those interested in trying out many different aspects of museum work. By the end of my time at Mahaffie Stagecoach Stop and Farm Historic Site, I felt comfortable in collections, interpretation, and basic programming. The sheer variety of the internship allowed me to try many different things, which helped me to narrow my interest within the museum field.
Mahaffie gave me real-world experience of museum work. I gained significant experience in collections, with plenty of time to experiment and explore with different methods. I found that I really enjoy the museum world, especially its variety. I love how public history requires consistent reimagining of historical material. My favorite thing about my time at Mahaffie was getting to participate in historical interpretation. I loved getting to bring history to life for visitors by engaging with them while reenacting life on an 1860's farmstead.
Mahaffie's staff was dedicated to offering the most individually useful experience possible as an intern. They were always willing to demonstrate their daily tasks, explaining their processes and answering my questions. They never shied away from teaching me anything.
---
History Internship Opportunities
History Major