Sustainability Vision in Residence Life
Residence Life's Sustainability Vision and Efforts
Residence Life is committed to meeting the needs of our students living on campus, and we recognize that for many students the ability to live an eco-friendly lifestyle is important to them. It is our goal to provide opportunities for residents to live sustainably in our residence halls and to adapt our operations to reduce the carbon footprint we leave. Below is just a few of the areas we have focused on to be more conscious of our impact on the environment.
Energy
Front-loading Energy Star washing machines are available for residents to use for free in laundry rooms.
LED lightbulbs are used in our lighting fixtures throughout the halls, including exit signage.
Motion and proximity detectors are implemented to reduce excess energy use.
Outreach and Education
Tips for a "green move-in" are provided as a part of communications sent to students living on campus.
We assist Sodexo and the Sustainability Office in distributing one free "Green Box" to all residents with a meal plan each year.
Residence Life serves as a member of the Presidential Sustainability Advisory Committee.
Waste
Recycling centers are located in the residence halls to collect unwanted paper, plastics, and aluminum.
Each residence hall has an outdoor cardboard cage to collect unwanted cardboard boxes.
Water bottle filling stations are currently found in select locations to promote using refillable water bottles instead of single-use bottles.
Water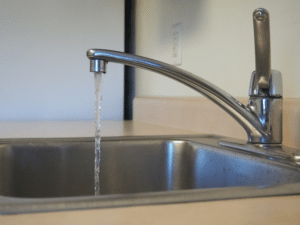 High-efficiency toilets are installed to help with water conservation.
Faucet aerators are installed in kitchens and restrooms to better conserve water.