Truman State University's Mission Statement
The mission of Truman State University is to offer an exemplary undergraduate education to well-prepared students, grounded in the liberal arts and sciences, in the context of a public institution of higher education. To that end, the University offers affordable undergraduate studies in the traditional arts and sciences as well as selected pre-professional, professional, and master's level programs that grow naturally out of the philosophy, values, content, and desired outcomes of a liberal arts education.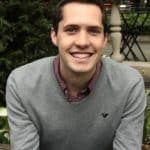 Truman allowed me to study music, manage the student newspaper, run marketing for various organizations, serve on the executive board for a Greek organization, and take courses in music and history in Salzburg, Austria, among other things. A lot of really incredible professors opened their doors to me, even when I wasn't in their department because they saw I had an interest and wanted to learn. Having such a varied background not only helped me to learn what I was and was not interested in, but also helped me land a number of different positions.