We make sure you have the resources to stay healthy, be safe, and feel well so you can actively pursue that idea for a new club on campus, or the theory you came up with during a meeting with your chemistry professor, or your personal best on your run around the trails at Thousand Hills State Park.
We offer confidential counseling services—individual, relationship, and group—for students who are having personal problems they'd like to discuss with someone.
Active bodies lead to engaged minds, and that's why Truman offers such robust fitness and recreation activities and programming, including aerobics classes, intramural sports, outdoor adventures, workshops, and more.  Our workout facilities in the Student Recreation Center has a weight room, treadmills, multiple gymnasiums, and cardio equipment.
Our Student Health Center keeps you healthy—or gets you back on the road to recovery when you need it. Our nurses and collaborating physician treat acute illnesses and minor injuries, give immunizations, educate patients, and provide reproductive health services, among other things.
Truman's campus and its surrounding town of Kirksville are both safe and secure places to live, work, and play. To make sure everything keeps running smoothly, we have our own full-service police department that patrols campus 24 hours a day, provides educational materials on crime and safety awareness, gives self-defense training, and maintains the security of our residence halls. In the event of an emergency, we also employ TruAlert, a text emergency-response system that keeps members of the Truman community informed.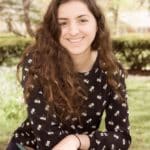 The approach to education at Truman focuses on teaching and learning as a reflective process rather than just an outcome. This shaped the approach I've taken to my own learning and how I want to approach my career as a science educator.