2020 Award Recipients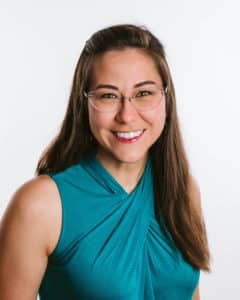 Denise L. Smith Volunteer of the Year – Hope Harms ('07)
The 2020 recipient of the Bulldog Forever Volunteer of the Year is Hope Harms ('07). Hope has served on the Kansas City Alumni Chapter Executive Board for the past seven years, has served on the National Alumni Board for six years and just completed her tenure as Alumni Board President. Truman holds an enormously powerful place in Hope's heart, and her efforts demonstrate that. Not content to simply help with current events, she always keeps one eye on building for the future. In her role on the National Alumni Board, Hope was instrumental in drafting the five year strategic plan for the Alumni Association as well as a revision of their bylaws.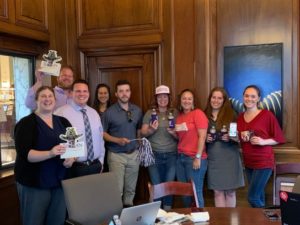 Bulldog Forever Alumni Group of the Year – Kansas City Alumni Chapter
The Kansas City Alumni Chapter puts on a robust  programming schedule to bring area alumni together and help them maintain their connection to the university.  After recently restructuring the Board to introduce committee chairs as a way to ensure we maintain focus on  each of our priority areas, they have continued to build on their schedule of events to find new ways to engage Kansas City Bulldogs. While the pandemic has altered their typical events calendar, they have planned two coronavirus-safe  events: a virtual wine tasting and networking event and a local, outdoor "Homestaying" event. These events demonstrate the chapter's commitment to helping alumni strengthen their connection to the University through the chapter.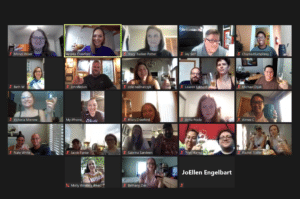 Bulldog Forever Initiative of the Year – Virtual Visit in the Vines, sponsored by the Kansas City Alumni  Chapter
Virtual Visit in the Vines, a virtual wine tasting hosted by the Kansas City Alumni Chapter, was a successful and innovative event that helped bring Bulldogs of a broad variety of generations together. Despite not being able to gather for in-person events, this virtual gathering provided an opportunity for KC Bulldogs to learn more about the local wine industry, hear updates from campus from current students and faculty as well as bond over their time at Truman. The event also successfully recruited new Kansas City Alumni Chapter members, adding new members from Truman's class of 2020.
---
More information on additional alumni awards, past recipients and how to nominate someone, visit Awards and Recognition or contact bulldogforever@truman.edu.