Students pursuing a range of subjects from music to communication to biology can pursue their curiosity in depth using our state-of-the-art classrooms and learning facilities that include multiple scientific teaching and research laboratories, a greenhouse, a music computing lab, and an electronic music studio, among others. Want to see more of campus? Take our virtual tour or schedule a visit.
Student Union Building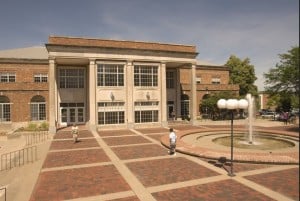 The Student Union Building, more commonly known as the SUB, is located in the heart of campus. Here you can find meeting and activity rooms, as well as the Hub, a popular space for lounging and relaxing. In the University Bookstore on the lower level, you can find textbooks and load up on Truman apparel. You can also grab a bite to eat at Mainstreet Market, order your favorite specialty coffee at Jazzman's Café, and pick up your favorite fruit smoothie at Freshens. The Career Center, which is located on the top floor, hosts a Career Expo in the SUB each semester
Fine Arts Center in Ophelia Parrish Building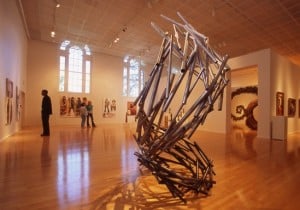 The Fine Arts Center in the Ophelia Parrish Building serves as the hub for Truman's art, music, and theatre programs. Here you will find beautiful performance and gallery spaces, including the James G. Severns Theatre, a 240-seat courtyard theatre. In addition, there is a 500-seat performance hall that has fantastic acoustics and is perfect for the annual spring opera as well as vocal and instrumental recitals. The University also hosts many guest artists and concert performances. Our Fine Arts Center houses the University Art Gallery where faculty and student works are on display, and the gallery hosts traveling collections of fine art.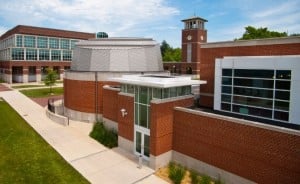 Magruder Hall
The primary center for the study of science at Truman State University is Magruder Hall. This modern science facility has classrooms, research labs and prep rooms, a greenhouse, a solar garden, and a planetarium. Students and visitors like to drop by the Herpetology Lab, which is where George, the Chinese water dragon lives. Students interact one-on-one with faculty and take part in research in this vibrant learning facility. With Truman's liberal studies program, all students take science courses so Magruder Hall is bound to show up on your schedule sooner or later.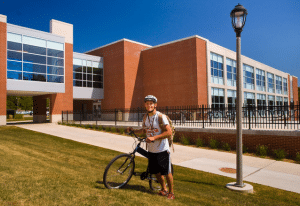 Health Sciences Building
Our Health Sciences Building, which opened in the fall of 2011, is connected to the Pershing Building and gives nursing, communication disorders, and health and exercise sciences students the opportunity to put theory into practice with the best hands-on learning available. Our Speech and Hearing Clinic serves clients from all over northeast Missouri. We also have state-of-the art labs for health and exercise sciences research. The Nursing Simulation Center is designed to run just like an actual hospital providing a place where nursing students can practice their skills on life-like "manikins."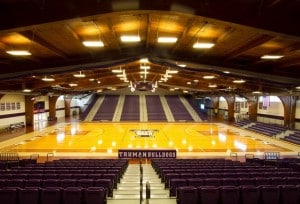 Pershing Building and Stokes Stadium
Home to the Bulldogs, the Pershing Building is named after one of Truman's most distinguished alumni, General John J. Pershing. This facility houses Truman's large arena, which is the site for basketball and volleyball games. Pershing also has a natatorium, weight rooms, a dance studio, classrooms, and athletic training facilities. If it's raining on graduation day, the commencement ceremony is held in Pershing Arena, but if it is sunny, you will probably pick up your diploma in Stokes Stadium, Truman's 4,500-seat stadium and home to the Bulldog football team.  Several facilities in the Pershing Building are available for use by chartered campus organizations and university departments at Truman including Pershing Arena, Small Gym, Dance Studio, and Six Classrooms (see Pershing Reservations).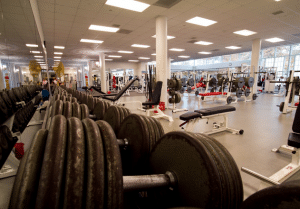 Student Recreation Center
Burn off stress and make yourself healthier in the Student Recreation Center, also known as the Rec. This modern facility features a fantastic weight room, three basketball courts, a track, a multipurpose gym, an aerobics room, and more than 50 pieces of cardio equipment. All kinds of free classes are available to students each semester. There is something for everyone in the Student Recreation Center.
Pickler Memorial Library
Pickler Memorial Library is the place to go when it is time for some serious study. Meet up with your study partners or find a nice quiet place by a window and study alone—there all kinds of nooks where you can study. The library also has meeting spaces for groups study sessions. And when you need a break from your studies, grab a coffee at Jazzman's Café on the first floor.