Career opportunities in accounting are boundless—from corporate to nonprofit to education to small business—and our accounting program prepares you for success no matter what professional path you decide to pursue.
Truman's School of Business and accounting program are accredited by AACSB International, The Association to Advance Collegiate Schools of Business, the gold standard of business school accreditation worldwide.
With the flexibility of our accounting program, you can explore courses in our Business Administration program with areas of concentration in Finance, International Business, Management, and Marketing. After earning a Bachelor of Science in Accounting, many students decide to continue their education and apply for Truman's Master of Accountancy program to meet the educational requirements to sit for the Certified Public Accountant (CPA) exam.
Practical Knowledge and Advanced Skills
At Truman you get all the tools you need to become an effective professional accountant—you learn about financial accounting and business systems, cost accounting, auditing and taxation. And you develop advanced skills for leadership, oral and written communication, teamwork and critical thinking—some of the most important qualities employers are seeking.
Collaborative Learning Experience
Our supportive learning environment is designed to ensure your success with resources like our Academic Peer Mentor Program and the Business Academic Advising Center. And you will find plenty of opportunities to expand your learning beyond the classroom through research ventures, professional business organizations and professional internships, as well as exciting study abroad opportunities.
Wide Range of Career Prospects for Accounting Majors

Graduates of our accounting program are highly sought after by a wide range of employers, and our accounting majors also gain acceptance at notable graduate and professional schools.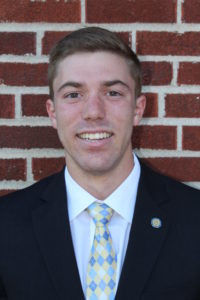 Internship Spotlight: John Kusmec, Senior Business Administration Major (Finance Concentration), Statistical Methods and Economics Minors
November 19, 2018
This summer, John completed a ten-week Financial Advisor Career Development internship with Edward Jones in Harrisonville, MO.  John says "I was placed in a branch in Harrisonville, MO with Lori Watson, a Level 5 Financial Advisor; Marci Bauml, a Senior Business Office Administrator (BOA); and Tara Sisk, an on-call BOA. The ten-week program afforded me […]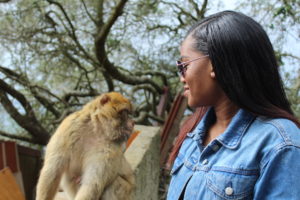 Student Study Abroad Spotlight: Maya Kirk, Senior Business Administration Major (Marketing Concentration), Graphic Design Minor.
November 14, 2018
Student Study Abroad Spotlight: Maya Kirk, Senior Business Administration Major (Marketing Concentration), Graphic Design Minor.   Maya Kirk had the opportunity to study abroad during the Spring 2018 semester in Barcelona, Spain. She shared, "I have always had a passion for traveling and learning about cultures different than my own because everyone has a story. […]