Master of Arts in Leadership
Master of Arts in Leadership
Whether you just earned your undergraduate degree or you have been in a job for several years and aspire to advance to a leadership role, Truman's Master of Arts in Leadership Program can help you enhance your professional credentials. Gain a better understanding of leadership by examining best practices and studying leadership theories, decision-making, research, ethics, and organizational change.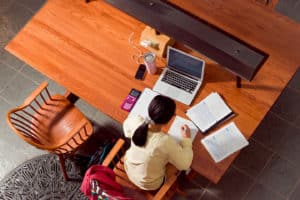 Synchronous Online
Let our expert faculty come to you.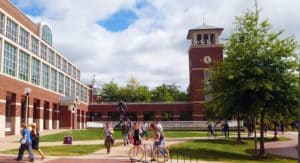 In-person
Join us on our beautiful campus in Kirksville, Missouri.
Grow your ability and marketability as a leader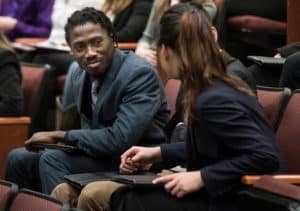 The Master of Arts in Leadership program prepares you to lead in a variety of settings — for-profit, non-profit, health care, military, government, education, human services, management, and more.
Why Truman?
flexibility to customize the program to match your particular goals
experiential learning through simulations, case studies, and internships
attentive faculty mentors
6th best master's university in the nation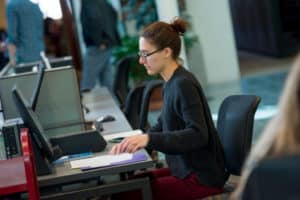 Virtual or In-person
Get an inside look at program specifics, tour your learning environment, and meet your professors.
Curriculum
Your degree will be a mix of core coursework (15 credits), courses from your area of specialization (15 credits), and an internship (9 credits).
In addition the core curriculum, you'll have the opportunity to focus your studies on a specific field.  Your selected specialization will make up more than half of your degree, making the program truly customizable to your goals.  Here are a few examples of existing specializations, though you may choose something completely different:
Sports Management
Gifted Education
Data Science
Public Health

This is where you'll integrate course learning, personal approaches to leadership in the workplace, and obtain practical experience in organizational settings that are of particular interest to you.


This is the academic and reflective portion of your internship. Working with an assigned faculty mentor and other students, you'll evaluate the strengths, weaknesses, and growth you experienced during your internship.

For priority consideration, apply by:

SPRING:
Apply by November 1
Financial Aid
Enrolled students taking at least six credit hours per semester are eligible for federal financial aid programs. For more information, see our Financial Aid Resources for Graduate Studies page or contact the Financial Aid Office at (660) 785-4130 or finaid@truman.edu.We hope to introduce institutional scholarships and graduate assistantships as the program grows, but these are not currently available.