Our business administration minor provides non-business majors with a basic understanding of management issues allowing you to expand your career options and demonstrate your versatility and flexibility on a resume.
Leverage Your Academic Connections

Pursuing a minor in business administration can complement any degree offered at Truman. Whether you are an art, music, history or science major, a background in business administration can make the difference in landing that all-important first job.
Unlimited Opportunities for Your Extraordinary Talents
Once you have secured that first job opportunity, the business administration minor can help you move you up the ladder within your organization. In addition, should you decide to take a more entrepreneurial route and open your own theater, gallery or laboratory facility, you will have enough business background to help you succeed.
Learn Among the Best
Truman's School of Business is among the elite group of schools accredited by the AACSB International-The Association to Advance Collegiate Schools of Business, a confirmation of our commitment to quality business education. This accreditation ensures you're among a community of intellectuals who demand the highest standards—from intensive coursework, to dedicated professors, to the contributions made by highly motivated students.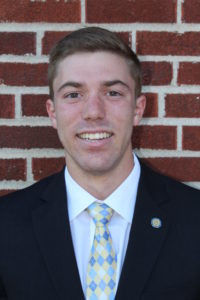 Internship Spotlight: John Kusmec, Senior Business Administration Major (Finance Concentration), Statistical Methods and Economics Minors
November 19, 2018
This summer, John completed a ten-week Financial Advisor Career Development internship with Edward Jones in Harrisonville, MO.  John says "I was placed in a branch in Harrisonville, MO with Lori Watson, a Level 5 Financial Advisor; Marci Bauml, a Senior Business Office Administrator (BOA); and Tara Sisk, an on-call BOA. The ten-week program afforded me […]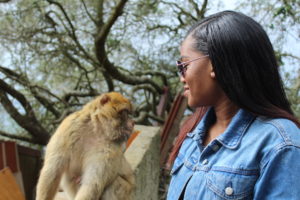 Student Study Abroad Spotlight: Maya Kirk, Senior Business Administration Major (Marketing Concentration), Graphic Design Minor.
November 14, 2018
Student Study Abroad Spotlight: Maya Kirk, Senior Business Administration Major (Marketing Concentration), Graphic Design Minor.   Maya Kirk had the opportunity to study abroad during the Spring 2018 semester in Barcelona, Spain. She shared, "I have always had a passion for traveling and learning about cultures different than my own because everyone has a story. […]