Exceptional writers make the world their muse. As a creative writing major at Truman, you hone your writing talents drawing inspiration from a foundation of liberal arts courses combined with a wide range of experiential learning opportunities. We are the only public university in Missouri offering a Bachelor of Fine Arts in Creative Writing.
Inspirational Surroundings
Truman's beautiful campus and engaged learning community inspire meaningful interaction with your professors and fellow classmates who come from a wide variety of backgrounds and interests. By immersing yourself in Truman's living-learning environment, you acquire a wealth of experiences to draw inspiration from — new experiences, great friends, and the academic focus that a dynamic community like Truman can offer you.
Your professors make you their top priority—advising, mentoring and guiding you—and you can count on personalized feedback from your peers in the program. You may even publish your work in one of Truman's literary journals.
Preparing for Lives That Matter
Pick from a rigorous program of at least nine hours of advanced writing workshops in fiction, poetry and nonfiction; intro classes in genres such as poetry, novel and short story writing; and electives where you can devise your own projects to match your interests.
A degree in creative writing prepares graduates who go on to pursue a wide range of careers. Good writers are rare, and you'll be in high demand for such diverse fields as publishing, teaching, journalism, filmmaking, new media, editorial and literary consultants.
Find out more about the specific requirements to enroll as a pre-Bachelor of Fine Arts in Creative Writing.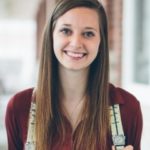 My favorite aspect of Truman is the sense of community. I love knowing so many people around campus and having so many great opportunities that I might not have at a larger university.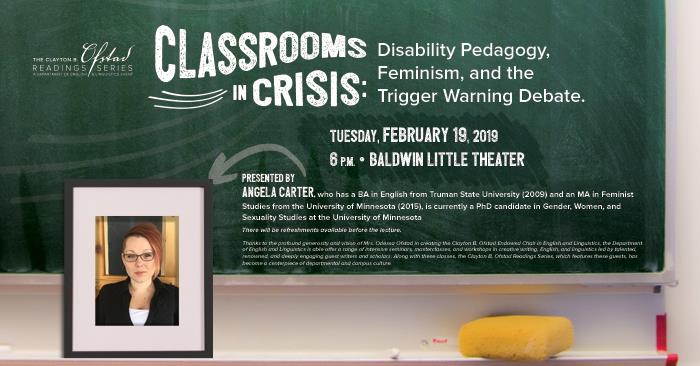 Clayton B. Ofstad Reading Series to Feature Alumna
February 18, 2019
Clayton B. Ofstad speaker Angela Carter will present "Classrooms in Crisis: Disability, Pedagogy, Feminism, and the Trigger Warning Debate" at 6 p.m. Feb. 19 in the Baldwin Hall Little Theatre.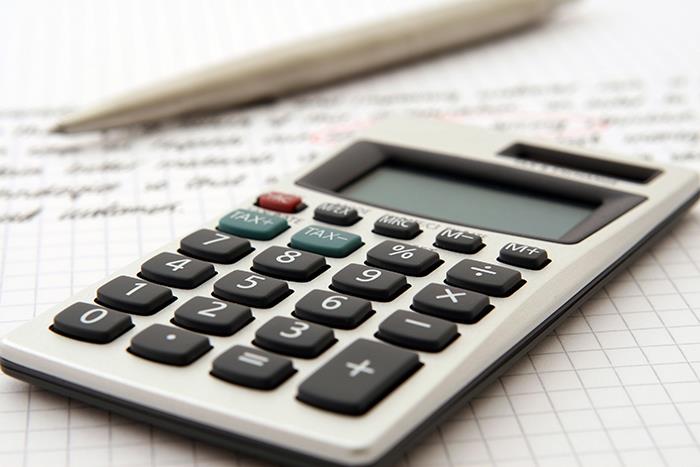 Econ Speaker Series to Examine Next Recession
February 18, 2019
Featured speaker Dr. Arun Raha will discuss "What Will the Next Recession Bring? Another Financial Crisis: Not This Time" at 7 p.m. March 4 in the Baldwin Hall Little Theatre.