Truman's Master of Arts in English program offers you breadth of exposure along with the opportunity for in-depth exploration in one corner of the discipline you find useful and fascinating. We assist you in finding your niche — whether in linguistics, literary theory, pedagogy, a particular literature or creative writing.
Customize Your Educational Experience
Your professors have expertise in many areas, and the personal attention you receive is central to our program. Working closely with your faculty advisor, you personalize your course of study to match your interests.
Selected candidates who show exceptional promise in college teaching may compete for teaching stipends. As an apprentice teacher, you work closely with a mentor to hone your professional techniques and shape your philosophies of teaching and composition. Few graduate programs offer such opportunities on the master's level. Truman helps you build professional competence and get a head-start on valuable experience.
Preparing for a Successful Future
Our program offers you a variety of courses in literary theory, composition theory, creative writing and linguistics (and additional coursework for the graduate teaching assistants). We also offer advanced courses with rotating topics based on your needs and interests. At Truman, you'll have the opportunity to deepen your reading and research, contribute to scholarship and gain personal and professional confidence.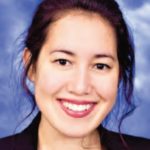 Truman's exceptional faculty and coursework will equip you with both the technical know-how and critical-thinking skills to excel wherever your career takes you.