Sociology/Anthropology Major
Sociology/Anthropology Major (BA, BS)
The sociology and anthropology major provides you with a practical understanding of the diverse social and cultural world that we inhabit. Sociology focuses more on large-scale, industrialized societies. Anthropology emphasizes smaller-scale societies and long-term patterns of biological and cultural change.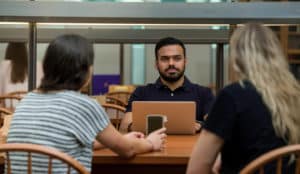 Professional Adaptability
A sociology/anthropology degree provides you with a comprehensive base for both graduate school and work. With broad areas of study and application, this major prepares you for a world of opportunity in corporations, government agencies, social service institutions, non-profit organizations, law enforcement agencies, and more.
Opportunities and Experiences