As a justice systems major at Truman, you discover how to navigate the components that make up the justice systems while learning the basics of criminal justice: law enforcement, criminal law and the courts, corrections, and criminology.
In addition to the Bachelor of Science degree in justice systems, Truman offers a justice systems minor and a forensic science minor.
Supportive Learning Environment
With our small classes, you develop strong relationships with your peers and get to know your professors — your future guides and mentors. Truman provides the perfect setting to hone your critical-thinking, problem-solving, writing and presentation skills as you pursue the more interesting questions. The Truman experience allows you to reach for the horizon as you dream, plan, and adapt so you can invent your future.
Criminal Justice Careers
As a criminal justice major, you build a strong foundation for employment in fields such as juvenile justice, probation or parole, social work law enforcement, as well as preparation for further study in graduate or law schools.
News
March 28, 2019
Fred Shaffer, professor of psychology, received the Distinguished Scientist Award at the Association for Applied Psychophysiology and Biofeedback AAPB Scientific Meeting held in Denver March 13-16. The conference brings clinicians, physicians, researchers and professionals involved with biofeedback and applied psychophysiology together to exchange information, ideas, scientific data and to share experiences. Shaffer was also one […]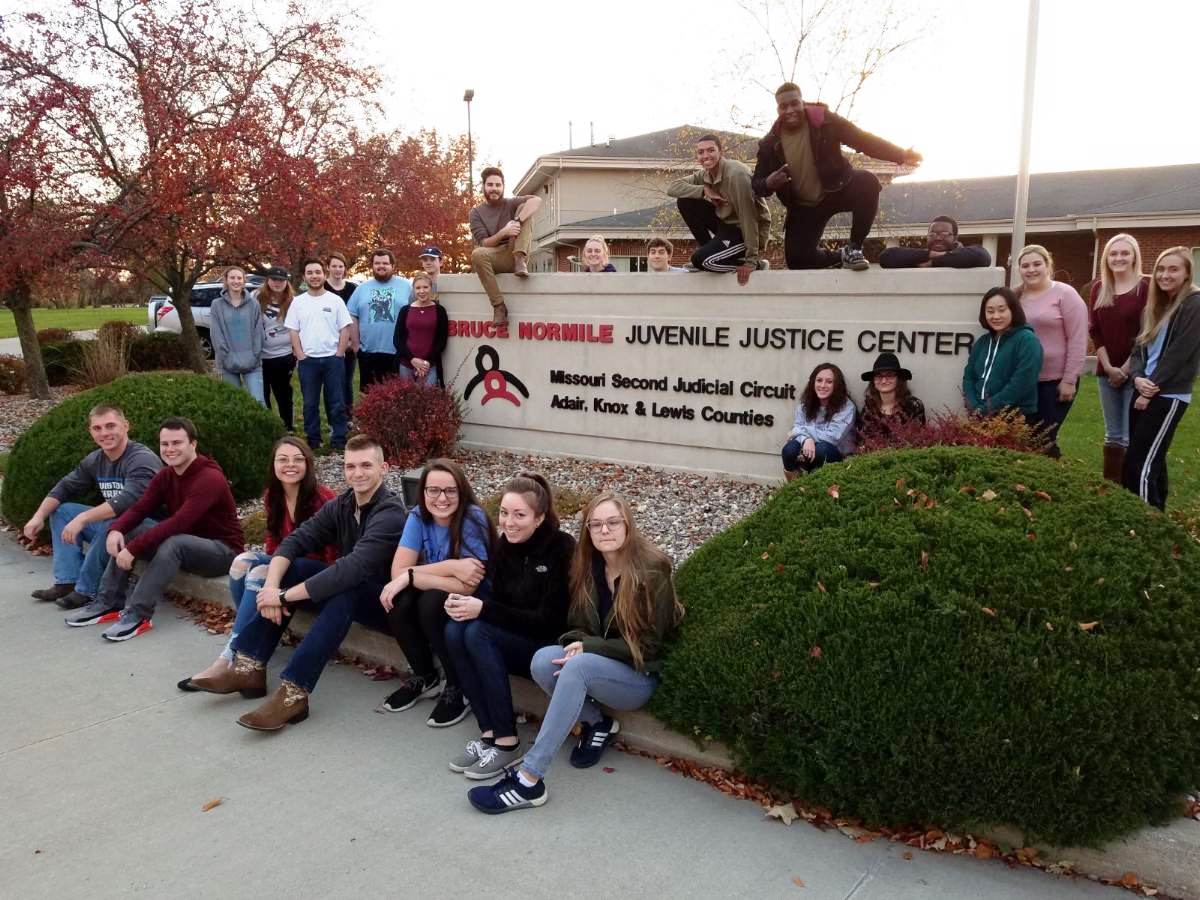 Justice Systems Class Tours Juvenile Center
December 5, 2018
The Justice Systems Juvenile Delinquency class toured the Bruce Normile Juvenile Center in Kirksville with alumnus Kevin Martin on November 1.
Events