Truman State University is here to open opportunity, promote access and social mobility, foster excellence, recognize merit, and do all things that urge our students to make themselves productive, free and equal.
Our destination is unmoving – to offer an exemplary and affordable public residential education to well-prepared students that is grounded in the liberal arts and sciences.

Unique Mission
The Missouri Legislature gave Truman a statewide liberal arts and sciences mission in 1985. Truman provides an outstanding liberal arts education to academically talented students from across the state of Missouri, our nation, and the world at an affordable price.
Assessment and Accountability
Truman is nationally known for its assessment program, which is designed to measure student learning and outcomes. Truman's retention and graduation rates are consistently among the highest in the state.
Affordability and Quality
Truman is consistently recognized in national publications such as U.S. News & World Report, Consumers Digest, Washington Monthly, Kiplinger's Personal Finance, and Forbes for being a university that offers a high-quality education at a price that is accessible and affordable.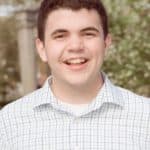 Truman State University prides itself on both its academic reputation as well as its affordable accessibility. These qualities are what drove me to Truman. I knew that I would receive a top-quality liberal arts education without plummeting far into student debt.