Freshman Requirements
undergraduate application fee
Now is the time to apply!
Holistic Review
Truman attracts students who excel both inside and outside the classroom. High school performance and standardized test scores are the foundation for admission decisions, yet our individual holistic review process involves consideration of an admission essay, special abilities, talents, and co-curricular involvement. The holistic review process is designed to identify students who are well-prepared to succeed at Truman. The Admission Committee looks deeper than your GPA and test scores to understand your past accomplishments, your interests and your potential. That holistic review continues when your application is considered for scholarships. Want to know more about the required parts of an admission application? Check out the freshman student application page.
As a part of the holistic review process, Truman considers all aspects of preparation including the Missouri Department of Higher Education selectivity guidelines.
High School Curriculum
Admission preference is given to individuals who have consistent strong performance in college preparatory curriculum that includes:
four units of English
three units of mathematics (four are strongly recommended)
three units of social studies or history
three units of natural science
one unit of fine arts
two units of foreign language (same language)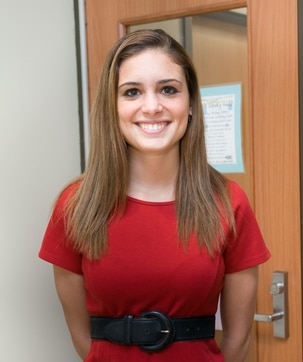 "I believe that a liberal arts and sciences education allowed me to explore a variety of perspectives and fields which I may not have had the opportunity to had I attended a non liberal-arts school. I was able to explore topics which I knew virtually nothing about, such as philosophy and religion, Spanish, and psychology, which will be beneficial in my career in furthering my understanding of clients who have cultures different than my own."
– Sara Hahn, Communications Disorders Major