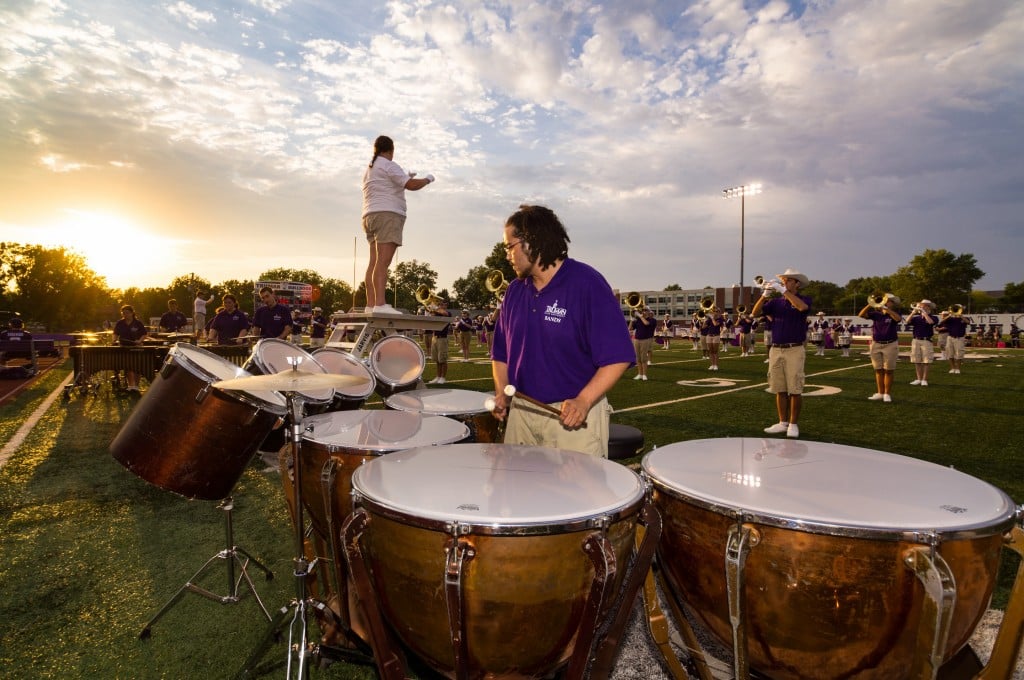 Founded in 1867, Truman State University is a public liberal arts and sciences university with a reputation for offering high-quality academics at an amazing educational value. Located in Kirksville, a welcoming college town in the northeast corner of Missouri, Truman provides a residential college experience where intellectual and curious students pursue their passion for learning in a lively community of learners.
The typical Truman student seeks breadth as well as depth in their studies and in their lives, learning to ask thoughtful questions, making surprising connections and communicating effectively across perspectives. And with our focus on the liberal arts and sciences, our majors and programs ensure all of our students receive a well-rounded education so they are well-equipped to go out and make a positive impact on the world no matter what profession they choose to pursue.
The dedicated faculty in our schools and academic departments pursue excellence in teaching and compelling scholarship—guiding, mentoring, and challenging their students to, likewise, explore the questions that matter.
Across industries and sectors, Truman alumni pursue lives as capable professionals, engaged citizens, and supportive colleagues. And they show generous support for their alma mater by investing in Truman.
Truman's vibrant, active campus exemplifies the ideals held by its namesake, Harry S. Truman. The only Missourian to serve as president of the United States, Truman embraced and promoted the value of an affordable, well-rounded education for everyone — the same tradition found at Truman State University.