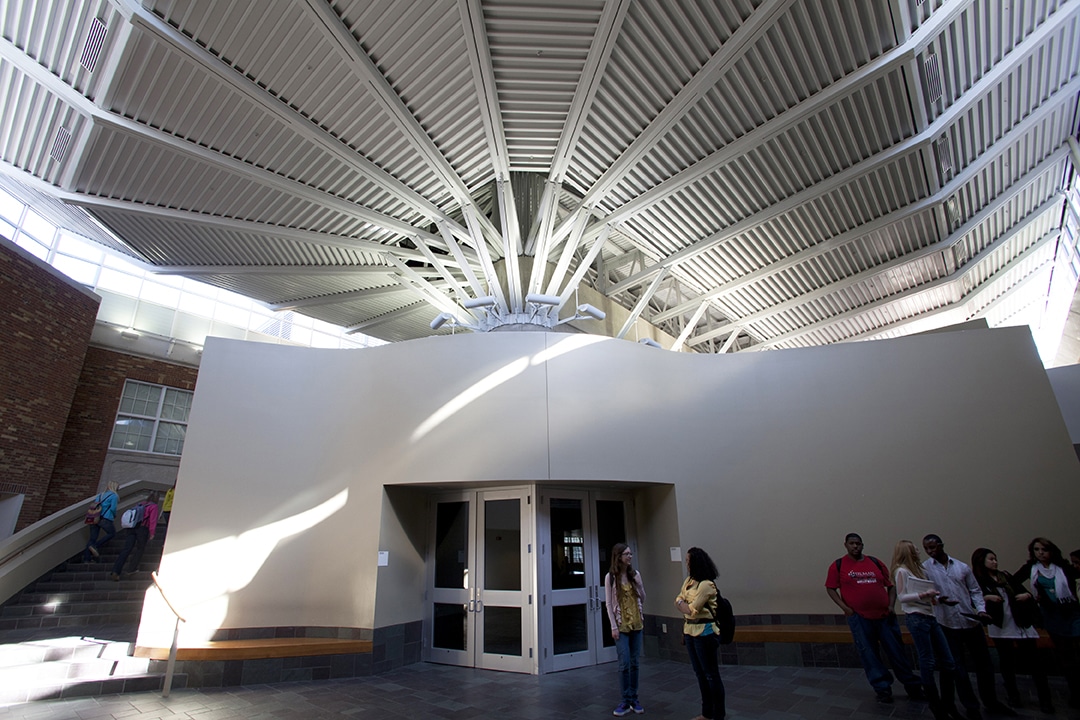 The Truman Campus
Situated in Kirksville, Missouri, our 180-acre campus is a living and learning community to more than 5,700 undergraduates and almost 300 graduate students.
Home to Most of Our Students
Our residence halls and campus suites—nearly all of which are new or have been renovated in the past five years—are home to 98 percent of our freshmen and a majority of our sophomores, juniors, and seniors.
State-of-the-Art Facilities
Students studying a range of subjects from music to communication to biology can pursue their curiosity in depth using our state-of-the-art classrooms and learning facilities that include multiple scientific teaching and research laboratories, a greenhouse, walk-in environmental chambers, production lab facilities, a music computing lab, and an electronic music studio, among others.
Active Recreation
The Student Union features the University Bookstore, Mainstreet Market, Jazzman's Café, and community spaces where students can socialize, attend events, or study. And our Recreation Center provides a place for students to stay active and healthy through the use of our multiple gymnasiums, weight room, cardio equipment, fitness classes, intramural sports, and more.
A Sunny Place to Study         
The Pickler Memorial Library—complete with lots of open space, window seating, views of the Quad, and a large atrium—houses more than 500,000 volumes and features computer labs, a café, group meeting and study rooms, an assistive technology lab,  and many other services available for student use.
In all, our comfortable, welcoming community features everything students need to stay active, learn, develop, and grow.