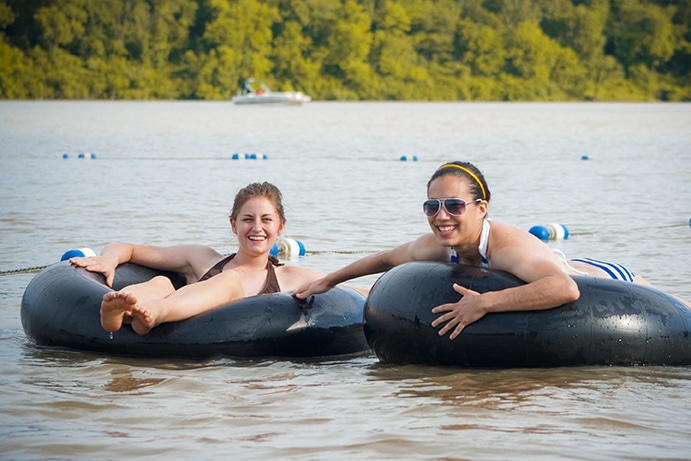 Truman's charming hometown of Kirksville, Missouri, is the perfect place for our active, engaged students to live, learn, work, and play. Removed from the distractions of a larger, impersonal city, Truman students are able to feel a sense of connection and involvement with their surrounding community.
An Active Community
Local organizations such as the Kirksville Arts Association host concerts, art exhibits, and theater performances that students frequent. Active students can take advantage of the local skate park or the many outdoor activities like fishing, hiking, and boating at Thousand Hills State Park. The downtown movie theater is only blocks from campus, and the local shops, restaurants, historical attractions, and cafes give students places to study, relax, and hang out with friends.
A community of approximately 17,000 people, Kirksville, Missouri, offers our students the opportunity to pursue their interests and create a rich college experience for themselves that they'll remember long after graduation.
Learn more about living in Kirksville to discover all the amenities our city has to offer.