Welcoming College Town
of our education majors have met every state exit standard by the time they graduate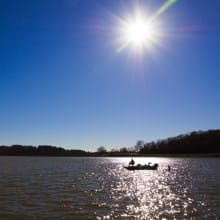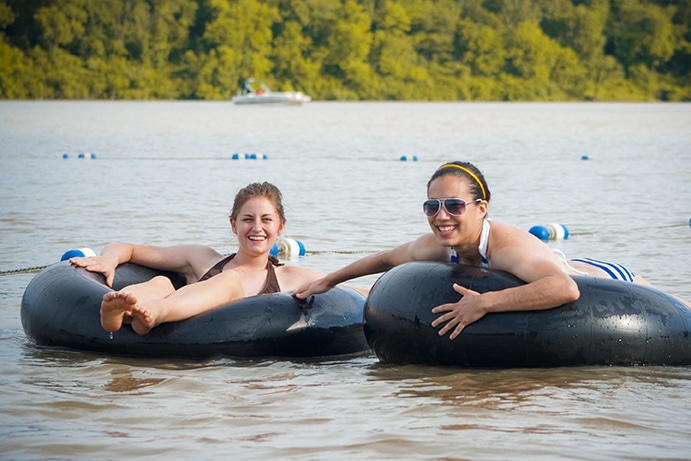 Beyond the Campus
The small-town atmosphere of Kirksville, located in the northeast corner of Missouri, provides the perfect place for active students to live, learn, work and play. Located within driving distance of St. Louis, Kansas City, Columbia, Chicago, and Des Moines, it provides the best of both worlds.
One of the best parts of this college town is that practically everything you need is close to campus. Shopping, restaurants, cafes, nightlife and more are located downtown just a few blocks from campus. And there's always something going on from summer festivals, to concerts in an outdoor amphitheater, to plays and art exhibits.
Students like to explore the three large conservation areas in the region, and one of the most popular local attractions is Thousand Hills State Park which offers hiking and biking trails, historical petroglyphs, and a 573-acre lake for kayaking and other water sports.
Not only is Kirksville home to Truman State University, it is also home base for a medical school and one of the locations for a local community college.
Truman plays a major role in this friendly community, and the town embraces and welcomes students and their families with warm smiles. Students discover a place where they can pursue their interests and create a rich college experience that they'll remember long after graduation.
"The diversity of the students at Truman definitely surprised me. We're in a small town in northeast Missouri, but there are students from all over the world here."
– Erin M., Music Performance (voice)