Empowering Students to Succeed
Best known for offering a high-quality education at an amazing value, Truman's academic programs offer students a college experience full of intellectual pursuits that help them succeed in college and beyond. With our beautiful campus in a welcoming college town Truman features everything bright and curious students need to stay active, learn, develop, and grow.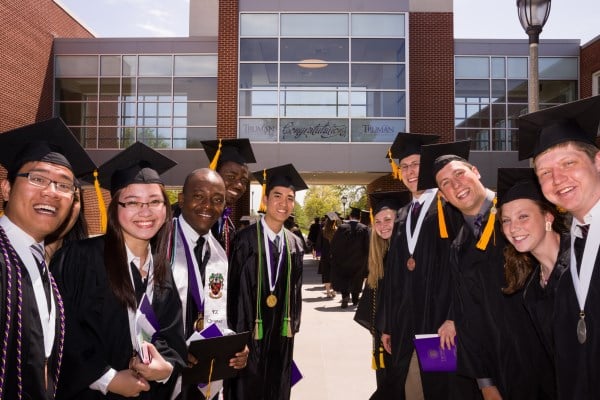 Successful Outcomes
Outcomes, such as Truman's high placement rate after graduation, show that employers clearly see the value of the well-rounded education students receive at Truman. In addition to procuring jobs, Truman graduates are equally successful at gaining acceptance into notable graduate and professional schools including Harvard, MIT, Purdue University, Washington University in St. Louis, Johns Hopkins University, and Cornell University, among others.
Accreditation
Truman has been accredited since 1914 by the Higher Learning Commission of the North Central Association of Colleges and Schools, and various agencies also fully accredit specific programs.
Small Classes
Truman's student-to-faculty ratio of 16:1 means students get to know their professors on a first-name basis and have more opportunities to interact with fellow students. The average class size is 24 students.
Undergraduate Research
Our students have the opportunity to get involved in master's level research as undergraduates, as opposed to having to wait until graduate school.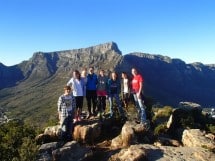 Study-Abroad Opportunities
Truman is ranked among top master's universities for percent of students studying abroad — and Truman is the only Missouri university in the ranking.
High Graduation Rate
According to the Missouri Department of Higher Education, Truman has the highest overall graduation rate among Missouri's public colleges and universities.
High Retention Rate
Once they arrive on campus, our students like to stick around. Truman has the highest freshman-to-sophomore retention rate among Missouri public universities.
Bright Flight Scholars
Smart students like to surround themselves with other smart students. Truman has the highest percent of students with Missouri's prestigious Bright Flight Scholarship.
Phi Beta Kappa
Truman is one of only two Missouri public universities with a Phi Beta Kappa chapter, America's oldest academic honor society for the liberal arts.
Highly Selective
Truman is Missouri's only highly selective public university according to Missouri Department of Higher Education guidelines

Rich History
Traditions are an important part of the college experience, and with a history that dates back to 1867, Truman has accumulated a number of cherished traditions. New students quickly learn why so much purple can be seen on campus each Friday and why an annual activity called the "Big Event" is so popular among students, as well as members of the local community.
Unique Mission
The Missouri Legislature gave Truman a statewide liberal arts and sciences mission in 1985. To fulfill this mission, Truman provides an outstanding education to academically talented students from across the state of Missouri and the nation at an affordable price.
Looking for more information? See "At a Glance."