As a forensic science minor at Truman, you'll learn how to gather and analyze information about the past using the scientific method.
Whether you're interested in law enforcement, archaeology, history, biology, geology, or astronomy, learning to scientifically analyze data will boost your skill set no matter what career you plan to pursue.
Choose Your Own Adventure
Pursue one of two paths in the forensic science minor:
Forensic DNA lab-oriented: When you are finished, you'll have completed the Federal Bureau of Investigation coursework guidelines for forensic DNA lab technician positions.
Forensic chemistry lab-oriented: Take this path if you're interested in a career in forensic analytical chemistry immediately after graduation.
We Help You Succeed
At Truman, you benefit from the small classes and personal attention only available at a small undergraduate institution. You'll enjoy research opportunities that are more difficult to come by at a larger institution. Your classes are taught by professors – not graduate students – and our 16:1 faculty-to-student ratio ensures you'll receive the personal attention you need when you need it.
Discover New Connections
At Truman, we know that all fields of study are connected in fascinating ways. Forensic Science is one of fifteen interdisciplinary studies programs available for you to explore the new possibilities that open up when two or more fields overlap. Our interdisciplinary studies major even allows you to custom-design your own field of study.
Forensic Science Minor Committee
For more information, please contact the chair or a committee member:

---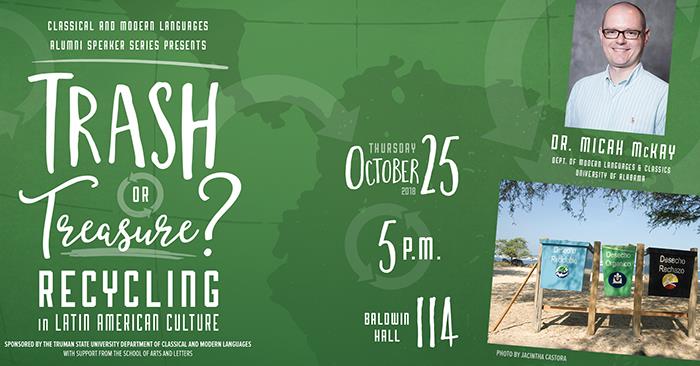 Alumnus Examines Cultural Aspects of Recycling
October 15, 2018
Micah McKay will present "Trash or Treasure? Recycling in Latin American Culture" at 5 p.m. Oct. 25 in Baldwin Hall 114.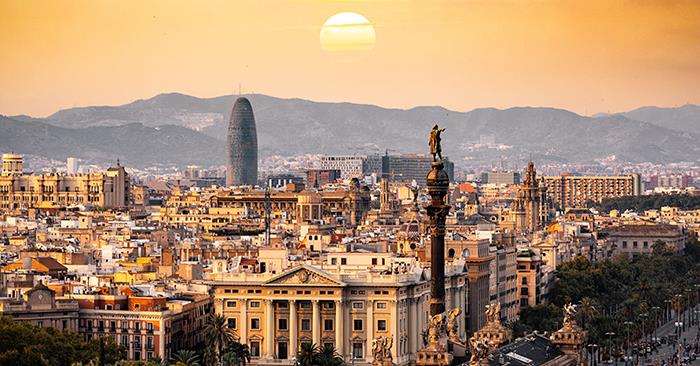 Study Abroad Trip to Visit Spain
October 15, 2018
Informational sessions for the Spain study abroad trip are scheduled at 7 p.m. Oct. 16, 24 and Nov. 1 in McClain Hall 306.