Student Spotlight
Truman students are smart, and they like to pursue their passion and their potential at every opportunity possible. As a history major at Truman, you can design your own educational journey through multiple learning experiences beyond the classroom, such as study abroad and research projects, just to name a few. Here are a couple of stories about the learning opportunities students are pursuing outside the classroom.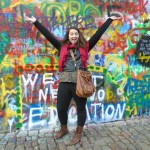 Enhancing Academic Understanding Through Study Abroad in Bulgaria
Bethany: History Major/Art History and Philosophy and Religion Minors
When she started college, Bethany Moore knew she wanted to study abroad. After weighing her options, she chose to study in Bulgaria and used the opportunity to travel to more than 10 countries. While earning credit toward her degree, Bethany expanded her education with a global experience that resulted in a diverse outlook on the world.
Read Bethany's Story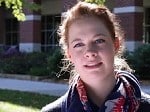 Research Project Digitizing Local Letters from World War II
Jennifer: History & English Dual Major
Pursuing her interest in history, Jennifer Marks embarked on a research project to create the first online digital archives of World War II-era letters from Kirksville citizens for the Century America Project. The letters, which are part of a collection housed in Special Collections at Truman State University's Pickler Memorial Library, represent the voices of the Great War.
Go to video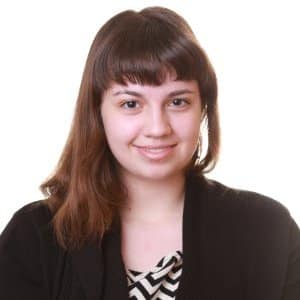 "The history major has been a great fit for me because of the specificity of the classes offered and the small class sizes that allow students to form close academic relationships with professors. One-on-one feedback when writing papers and doing research is always readily available, and every professor is keenly engaged in his or her subject. I took a Global History of Chess class that was particularly interesting, even for someone who has never played chess, because the professor adapted the subject matter to the interests of each student."
– Sadie W., History Major