Student Spotlight: Bethany
Student Spotlight: History Major/Art History and Philosophy and Religion Minors
Bethany
History Student Enhances Academic Understanding Through Study Abroad
By Erin Cicotte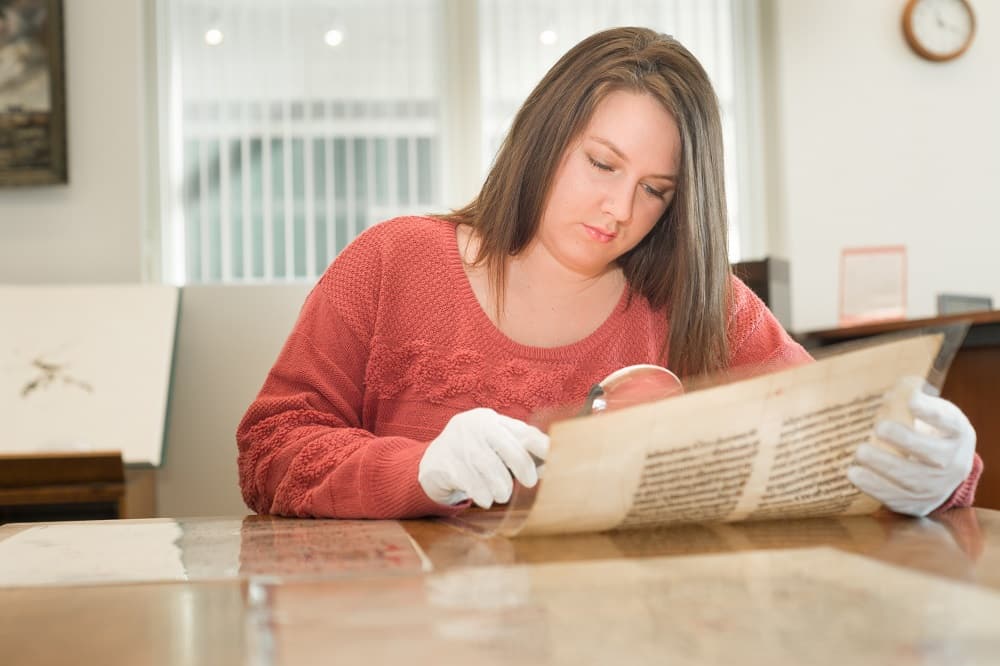 When choosing a college, senior Bethany Moore picked Truman State University in large part due to its strong study-abroad program.
"I have wanted to study abroad for as long as I can remember," Moore said. "Starting college, I knew studying abroad was a must for me."
With study abroad established as a priority, Moore needed to decide on a semester and location. As a history major with minors in art history and philosophy and religion, Moore had several options.
"It is easy to find classes offered all over because history is so universal," Moore said. "You can almost go anywhere and find classes that will count toward your major requirements."
After weighing her options, Moore decided to study at the American University (AUBG) in Blagoevgrad, Bulgaria. "The program at American University Blagoevgrad, Bulgaria, fit me really well and I was able to get credit for two history courses," said Moore.
---
"I was able to stay on track to graduate in four years without having to take any summer classes."
---
Being from Troy Mo., studying abroad not only offered a unique education, but also gave Moore a diverse outlook on the world.
"It has definitely enhanced my college experience because now I think I am more accepting of differences in culture and way more informed on social issues, having lived in another country," Moore said.
During her free time, Moore planned weekend trips, traveling to more than 10 countries. While not in class or traveling, she would wander the streets of Bulgaria immersing herself in the culture.
"I encourage everyone to study abroad no matter what your future goals are because it is the best way to experience other cultures and views that are different as yours," Moore said. "It taught me to value people more."
After graduating from Truman, Moore decided to pursue a master's degree in historical preservation.
On the Truman campus, she was involved in Tau Lambda Sigma, a service sorority, and served on the executive board for the Women's Resource Center. She also worked with the archives at St. Charles County Historical Society gaining experience for her future in historical preservation.