Student Spotlight: History Major
Sadie
Racking Up Experience
Sadie Williams hit the ground running on day one at Truman State University gathering experience for her future career.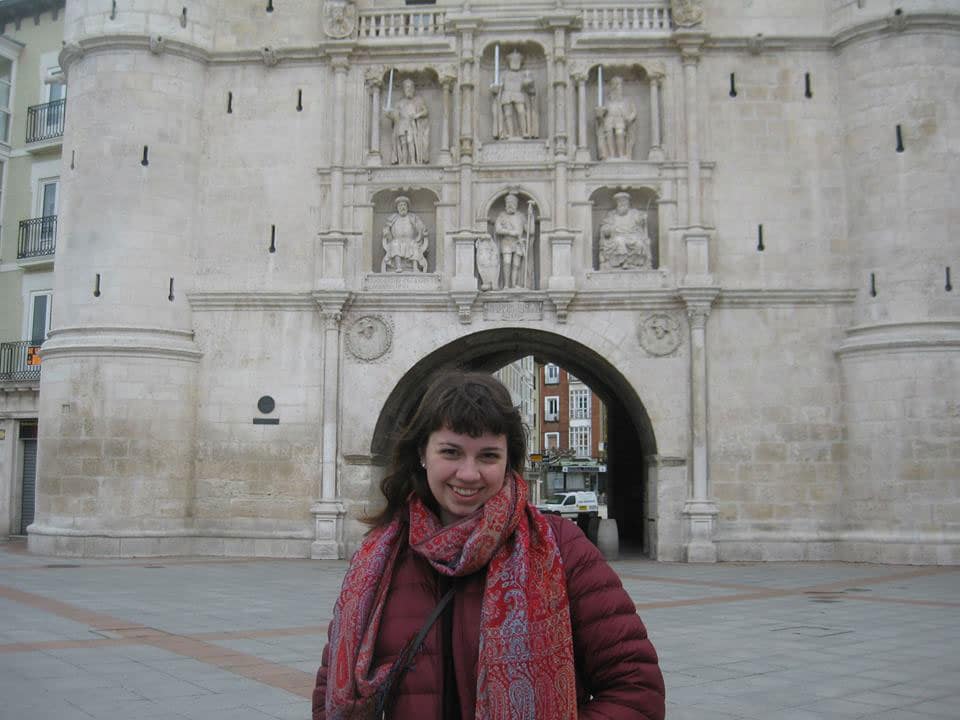 Sadie Williams is a good example of how Truman students use their passions to shape their future and push the limits to stand out from the crowd.
Growing up in Utah, she was always curious about history. A study-abroad trip to Argentina during high school ignited a passion for the Spanish language. By the time she began attending Truman State University, Williams knew she wanted to pursue both of these passions. So, starting her first day of college, she began taking advantage of every opportunity she came across to help propel her toward the type of job that would offer meaningful work doing what she loved.
Williams was first drawn to Truman because it kept showing up on college ranking sites when she and her family were researching colleges. During her senior year in high school, she and her father made the journey to Missouri to visit the campus. "When I returned to Utah and filled out my application, Truman staff and student volunteers were very helpful and responsive," says Williams. "I really felt that they gave me individual attention even though I was so far out of state."
Inspired by History and Spanish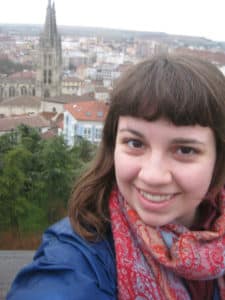 After deciding to pursue a major in history complemented by a minor in Spanish, Williams explored every opportunity that would advance her pursuit of an international career. Her first year she lived in the Romance Language House, a special wing in Missouri Hall, reserved for students studying Spanish, French, Italian, or Portuguese. "It was a small community, and I enjoyed living there in my first couple semesters because it helped me meet people with similar interests to my own as well as helping me gain confidence in my language skills," says Williams.
Coming from an incredibly large high school, Williams was pleasantly surprised by the personal attention she received from her professors in Truman's engaged community of learners. "One thing I love about Truman is that the class sizes are consistently small so that I am able to really get to know my teachers," says Williams. "All the professors here have been approachable and, in my experience, genuinely want their students to learn and find passion in what they are learning."
A longtime history buff, Williams studies everything that sparks her curiosity and enjoys making connections between her studies and the world. "I particularly love Asian history because there has been civilization on the continent for such an incredible amount of time, and it has gone through so many drastic political and social changes in that time," says Williams.
She likes digging more deeply into the different trends and cultural shifts going on in the world at any given time. Class discussions, which make up a large portion of the history classes, provided an opportunity for Williams and her fellow students to learn new information while developing debate and cognitive skills.
Gaining Practical Experience that Counts
Since her freshman year, Williams has worked for a non-profit organization called International Model United Nations Association (IMUNA), and specifically at RHSMUN, a model United Nations conference based in San Francisco. Working as a substantive director, she gained valuable experience writing academic papers discussing major social, political and economic issues that face the global community and running the committee for high school delegates who write UN resolutions.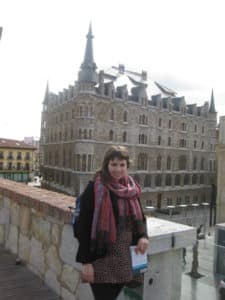 At the suggestion of one of her professors at Truman, Williams participated in a study-abroad trip to Spain, where she spent six months studying in the medieval city of Burgos, Spain. While exploring Burgos along with other cities like Bilbao, Madrid, León, and Frías, Williams made friends from all over the world.
Her junior year, Williams worked as an academic success mentor in the University's Center for International Students where she was paired with several international students. "I got to know the other mentors, and I loved seeing my students make progress, whether in a specific class or becoming more comfortable with the University and a foreign country as a whole," says Williams.
Williams landed a full-time internship with the U.S. Department of State at the U.S. Mission to the United Nations in New York. Working in the Management and Reform Section, she assisted permanent staff members, researched key topics dealing with UN management and reform, and drafted reports and cables addressed to the State Department. She also developed and maintained databases of information for use in managing UN election campaigns and assisted in making arrangements for visits of high-level officials from Congress and the State Department.
Even as she prepared to graduate from Truman, Williams added yet another accolade to her resume. She was selected for a prestigious Fulbright Fellowship and will return to Spain as a Fulbright Scholar.
With all the experience Williams has been racking up throughout her collegiate career, she's well prepared for her ultimate goal of working with international politics or history in a way that will expose her to different cultures and allow her to understand different perspectives.