As part of the Homecoming festivities held on the Truman State University campus each fall, the grand marshal has the special honor of leading the parade as it travels from downtown Kirksville through the campus.
---
2016 Homecoming Parade Grand Marshal
Clifton "Dickie" Ray ('69, '76)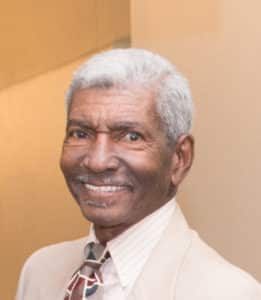 Clifton Ray grew up in a difficult time in the inner city of St. Louis. He loved sports and played both basketball and football at Beaumont High School. He earned All-State honors as quarterback and his high school coach contacted Coach Red Wade at Truman State University. Clifton knew Fred Lyles, a high school friend and teammate, and Fred encouraged him to join him in Kirksville for college and football. He enrolled and played football from 1962-1965 as a defensive cornerback, offensive wingback and weak side end. He lettered all four years and performed in every varsity game. In 1965, the MIAA named an All-Conference defensive team for the first time and he was a unanimous selection.
As a student at Truman, Clifton was a member of the Epsilon Eta Chapter of Kappa Alpha Psi fraternity and he continues to support them as an alumnus.
Clifton wanted to play professional football, and he was offered a chance to play with the semi-pro Chicago Owls in the Continental League. He would play football in the winter and return to Kirksville to take classes—the University was on the quarter system at that time. In 1969, he left football and returned to Kirksville as a full-time student and completed his Bachelor of Science in Education degree. He immediately landed a teaching position as an elementary PE teacher at four St. Louis schools. In 1970, he was hired at Soldan High School as a PE teacher and assistant football coach and remained in that position for eight years. He went on to teach and coach football and basketball at several other St. Louis schools. During this time, Clifton attended classes in Kirksville during the summers and earned his master's degree in administration in 1976. Clifton was inducted into the Truman Athletic Hall of Fame in 1994 and was named to the Truman All-Century Football team in 2000.
In 1994, Clifton moved into administration at Vashon High School while coaching basketball at Metro, a magnet school. Clifton held administrative positions at King, Gateway Tech and Sumner schools, retiring in 2007. He and his wife, Brenda, have a blended family with a total of seven children. They are grandparents to 24 and great-grandparents to 23. In his retirement, Clifton enjoys time with his family, playing golf and keeping in touch with his college friends.
---
Previous Homecoming Parade Grand Marshals

2015: Victor Childers ('55)
2014: Robert Dager & Jane Dager
2013: Darrel Gourley ('50)
2012: Edwin C. Carpenter & Nettie (Brown) Carpenter ('76)
2011: Ray Klinginsmith & Judie Klinginsmith
2010: Marietta (Jonas) Jayne ('41)
2009: Larry Moore ('67) & Ruth Ann (Winter) Moore ('68)
2008: Stan Bohon & Doris (Pickens) Bohon ('43)
2007: Dean Rosebery ('41) & Amy (Ayres)  Rosebery ('43)
2006: Gerald "Shag" Grossnickle ('42) & Sarah Grossnickle
2005: Judge James Reinhard & Shari (Powell) Reinhard ('58)
2004: Richard "Dick" Erzen ('49) & Edith "Edie" (Ford) Erzen ('49)
2003: Delbert Maddox ('37)
2002: Harry Gallatin ('49) & Beverly (Hull) Gallatin ('49)
2001: Bob Holden & Lori Holden
2000: Dwain Horn ('50)
1999: Charles McClain
1998: Dick Franklin ('56)
1997: Larry Lunsford ('81, '83)
1996: Steve Gaw ('78) & Fannie (Bowdish) Gaw ('84)
1995: B.D. "Bud" Hunter
1994: Mary Alice Bunney ('38)
1993: Frederick "Fritz" Lauer ('50)
1992: Ruth Warner Towne ('39)
1991: Larry Moore ('67)
1990: Marshal E. L. McNeely ('40)
1989: Martha Decker Blair ('40)