As part of the Homecoming festivities held on the Truman State University campus each fall, the grand marshal has the special honor of leading the parade as it travels from downtown Kirksville through the campus.
---
2017 Homecoming Parade Grand Marshal
Louis  "Lou" Coco ('67, '70) from Ellisville, Mo.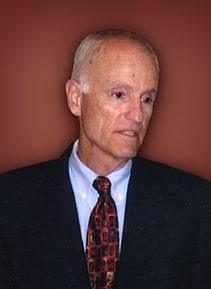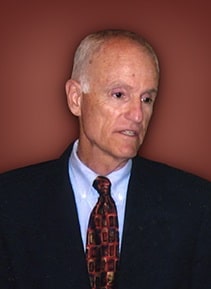 Lou Coco was born and raised in St. Louis, Mo. He attended Christian Brothers College High School where he participated in football, soccer and track. His ambition in life was to teach and coach, and Truman presented the perfect opportunity to pursue his goals. Thanks to the coaches at Truman who helped and supported him, he received his bachelor's degree in 1967 and his master's degree in 1970.
A retired coach and administrator, he spent 37 years in education, mostly in the St. Louis area. Lou and his wife, Debbie ('72, '80), have two children, Brian Coco ('96) and Jodi Ann Coco Vaughn, and four grandchildren.
Some of Lou's associations with Truman include membership in the John R. Kirk Society and the Pershing Circle. Recently, he served as a committee member for the University's "Pursue the Future" campaign in the St. Louis region.
While attending Truman, Lou played football as a safety, defensive end and strong side end. During this time, he was also part of the collegiate baseball team. Additional honors and organizations include Who's Who, Phi Delta Kappa, Alpha Phi Omega, Sigma Tau Gamma fraternity, Student Government and K-Club.
---
Previous Homecoming Parade Grand Marshals

2016:  Clifton "Dickie" Ray ('69, '76)
2015:  Victor Childers ('55)
2014:  Robert A. Dager & Jane Dager
2013:  Darrel Gourley ('50)
2012:  Edwin C. Carpenter & Nettie (Brown) Carpenter ('76)
2011:   Ray Klinginsmith & Judie Klinginsmith
2010:  Marietta (Jonas) Jayne ('41)
2009:  Larry Moore ('67) & Ruth Ann (Winter) Moore ('68)
2008:  Stan Bohon & Doris (Pickens) Bohon ('43)
2007:  Dean Rosebery ('41) & Amy (Ayres)  Rosebery ('43)
2006:  Gerald "Shag" Grossnickle ('42) & Sarah Grossnickle
2005:  Judge James Reinhard & Shari (Powell) Reinhard ('58)
2004:  Richard "Dick" Erzen ('49) & Edith "Edie" (Ford) Erzen ('49)
2003:  Delbert Maddox ('37)
2002:  Harry Gallatin ('49) & Beverly (Hull) Gallatin ('49)
2001:  Bob Holden & Lori Holden
2000:  Dwain Horn ('50)
1999: Charles McClain
1998:  Dick Franklin ('56)
1997:  Larry Lunsford ('81, '83)
1996:  Steve Gaw ('78) & Fannie (Bowdish) Gaw ('84)
1995:  B.D. "Bud" Hunter
1994:  Mary Alice Bunney ('38)
1993:  Frederick "Fritz" Lauer ('50)
1992:  Ruth Warner Towne ('39)
1991:  Larry Moore ('67)
1990:  Marshal E. L. McNeely ('40)
1989:  Martha Decker Blair ('40)