Liberal Arts & Sciences Education
of graduating Truman seniors plan to pursue a graduate degree
The Pursuit of Intellectual Curiosity
If you are intellectually curious about everything, want to change the world, and have the passion to do so, a liberal arts and sciences education like the one you find at Truman is a perfect fit for you. What does it mean to pursue a liberal arts and sciences education? It means that while you select to major in a subject you are passionate about, you take your education a step further by engaging in a broad scope of inquiry through our Liberal Studies Program.
When you study a wide range of topics that pique your curiosity, you start building connections across different disciplines that you can apply to all aspects of your life. You discover surprising connections, such as how science connects with art, and how math connects with history. And by doing so, you develop a nimble and flexible mind and acquire critical thinking skills that allow you to take on any challenge that comes your way. Throughout your life, you will be able to draw upon this well-rounded foundation to look at problems from different perspectives so you can come up with creative solutions others cannot see.
By developing the resourceful adaptability a liberal arts and sciences graduate is known for, the Truman experience produces graduates who will be citizen-leaders committed to service; globally competitive; able to thrive in the complexities of an advanced, technical and multicultural world; and inspired to live healthy and meaningful lives.
"Education must be a dynamic force in the building and development of a democracy. Our schools must provide the kind of training that will equip young people to make the most of their own capacities and find a place for themselves in our complex world."
—Harry S. Truman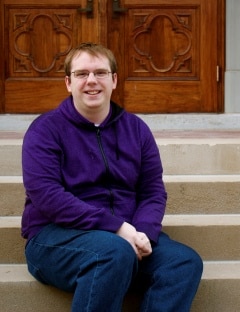 "Truman is really the land of opportunity. If there is a project or idea that you want to pursue, all you have to do is reach out to students and faculty and the idea can become reality. I was able to collaborate on a variety of ventures from research projects, to starting new organizations, to finding internships, and even planned some travel experiences. Your imagination is the limit here!"
– Brian Jacob, Music & German Major