Liberal Arts & Sciences Education
undergraduate application fee
Why Pursue the Liberal Arts and Sciences?
"Education must be a dynamic force in the building and development of a democracy. Our schools must provide the kind of training that will equip young people to make the most of their own capacities and find a place for themselves in our complex world."
—Harry S. Truman
We pursue that very thing here at Truman State University. In fact, we are Missouri's only public liberal arts and sciences institution, offering students a high-quality, affordable education.
In addition to your major, every student at Truman engages in a broad scope of inquiry through the Liberal Studies Program, the foundation of Truman's well-rounded education. By studying a wide range of topics that could include foreign languages, art history, communications, psychology, astronomy, and more, you'll gain the essential skills, learn multiple modes of inquiry, and develop the interconnecting perspectives needed to succeed in any profession you pursue—and transform into a lifelong learner.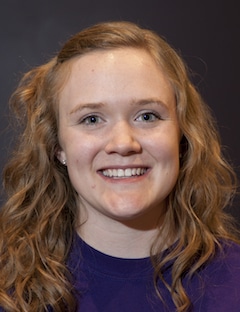 "I love how easy it is to get to know people at Truman because of the size. Whenever I go to class or attend an event on campus, I always know at least a handful of people."
– Suzanne H., Communication Disorders Major