About the Award
One of the most prestigious awards bestowed by the University, the President's Leadership Award honors Truman's most ardent supporters who show an exceptional commitment to the University through gifts of volunteerism, expertise and financial resources. The awards are presented at the annual Truman State University Foundation Banquet held on campus each spring.
2017  Recipients:

Grace Hortense Greenley ('40, '56)
Geraldine (Toth) Ready ('70)
---
Grace Hortense Greenley ('40, '56)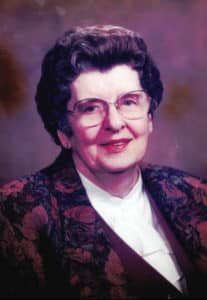 An educator by training, Grace Hortense Greenley recognized the key role education plays in building bright futures.
The former teacher and administrator, who was a charter member of Truman State University's John R. Kirk Society, provided generous support to the University which included a legacy gift of nearly $1.2 million. The gift led to the Grace Hortense Greenley Scholarship which provides substantial resources to students interested in pursuing a degree in business and accountancy, with preference given to students from Knox and Shelby counties in Missouri. In addition to being a longtime supporter of Truman's School of Business, Greenley also contributed to the Truman Fund for Excellence.
Born in 1918 on a farm near Novelty, Mo., Greenley graduated from Novelty High School. A Truman State University alumna, she earned a Bachelor of Science degree in business education in 1940 followed by a master's degree in 1956.
She taught for 36 years at various schools in Missouri, including Laclede, Edina, Brentwood, LaPlata, Novelty, LaBelle and St. Louis. She also spent a year teaching in Pleasant Hill, Ill. For 10 years, she served as a basketball coach on outstanding teams in Laclede, LaPlata, and LaBelle.
In 1963, she was selected principal of the newly formed Knox County R-I High School near Edina, Mo., a position she held for 13 years until she retired in 1976. During her educational career, she held memberships in national, state, district, and local professional organizations.
The land where the Greenley Research Center in Novelty, Mo., sits was donated by Greenley as a memorial to her parents.  In honor of her efforts to preserve the family farm, which included restoration of the farm house as well as replication of the historic barn, Greenly was recognized by the Missouri Preservation Organization and Missouri Alliance for Historic Preservation in 2001.
Greenley died on Dec. 21, 2014, at the age of 96.
---
Geraldine (Toth) Ready ('70)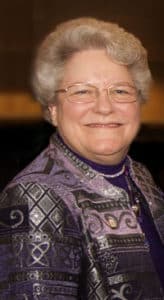 An avid supporter of anything that has to do with Truman State University, Geraldine "Gerry" (Toth) Ready has given substantially of her time, talents and financial resources.
Some of the activities she has been involved with include serving on the Truman State University Foundation Board and the Truman State University Alumni Board. While living in Texas, she worked with fellow alumni to help build and grow Truman's Dallas Alumni Chapter. She and her husband, Michael, are members of Truman's Joseph Baldwin Society, Pershing Circle and John R. Kirk Society.
A 1965 graduate of Wentzville (Mo.) High School, Ready earned a Bachelor of Science degree in business administration and a minor in economics from the University in 1970. Landing a job with JCPenney Inc. turned into a career with the company that spanned more than 37 years, during which time she held several assignments including distribution manager, assistant buyer and inventory manager. For her final assignment as project manager in the information systems and development area, she assisted in the development and implementation of several user applications.
Ready's involvement with her alma mater has benefitted many areas of Truman, and in 2006, she was honored with the University's Distinguished Service Award. Four years later she co-chaired a regional kickoff in Tampa, Fla., for Truman's "Bright Minds Bright Futures" campaign, where speaking to guests attending the event, she said, "The most important thing we can do in life is grow our students, increase their opportunities, and cultivate our alumni to help in the process of their growth."
Ready and her twin sister, Jeannette (Toth) Harris, who is also a Truman alumna, were the first members of their family to graduate from college. To help others achieve their educational and career goals, the twins jointly fund an annual scholarship for a Truman student. In recognition of her lifelong association with the University, Ready and her husband also established the Michael J. and Geraldine M. (Toth) Ready Scholarship for students with financial need from Missouri or Vermont.
Ready attributes her success to a supportive family, a great elementary and secondary education (where many of her teachers were Northeast Missouri State University/Truman State University graduates) and a sound college experience that prepared her for the real-world work force.
Since retiring from JCPenney at the end of 2007, Ready has been enjoying retirement in Sun City Center, Fla., where she resides with her husband.
---
Past Recipients
2016:
John Bartling ('63)
2015:
John and Jackie Settlage
Charles Holman
2014:
Randa Rawlins ('79)
Odessa Ofstad
2013:
Calvin Roebuck ('57)
2012:
Linda Miller ('70)
2011:
Chuck Woods ('86) & Sherri (Pierce) Woods
2010:
Darrell Krueger & Nancy Krueger
Stanley & Doris (Pickens) Bohon ('43)
2009:
Linden Lyle Ingraham (awarded posthumously)
Dean Rosebery ('41) & Amy (Ayres) Rosebery ('43)
2008:
Chuck Foudree ('66)
2007:
Dwain Horn ('50)
2006:
Steve Rose ('69)
2005:
Charles McClain
2004:
Donald Scriven ('50, '59) & Jolene Davidson Scriven ('54, '59)
2003:
Alvina Britz
L.L. Via ('48)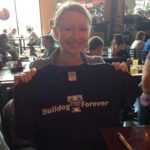 I love my alumni chapter. Our group does so many things around the city that I never knew existed. It's a great way to meet people outside your normal social circle and of course, network! It's a low-commitment, fun way to still be involved with the University and get to hear about Truman's happenings.