Alumni of the Year
Alumni of the Year
The Alumni of the Year distinction recognizes Truman graduates whose life's work is representative of the core values the University strives to instill in all its students:
intellectual integrity and informed ethical values
a focus on public service and the betterment of society
the willingness to exercise personal and intellectual leadership
---
2015 Alumnus of the Year:
Steve Justice ('70, '81)
Steve Justice received his Bachelor of Science in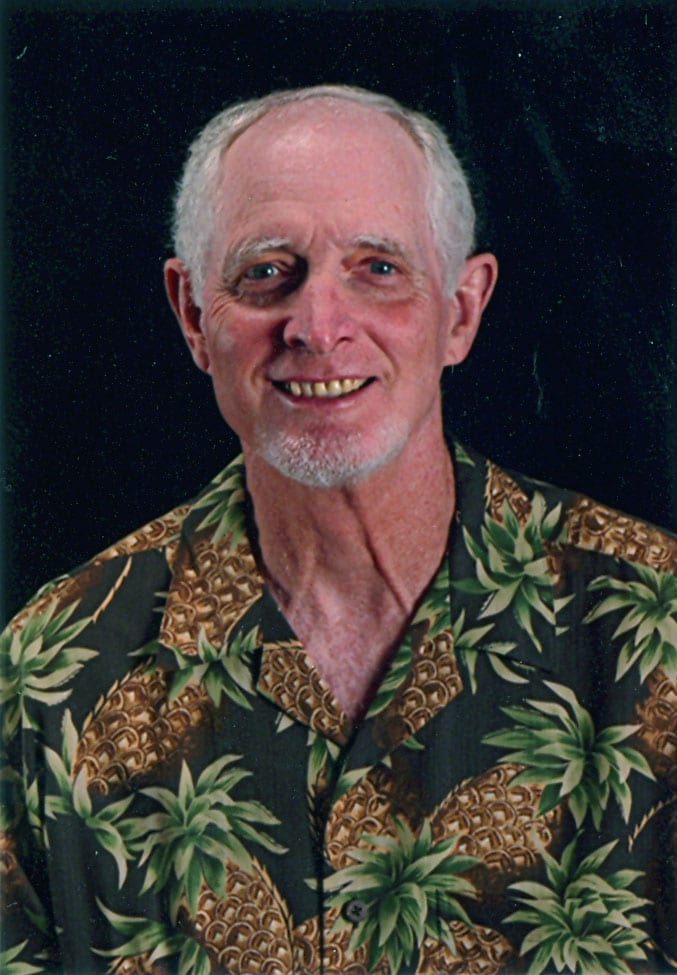 Education degree in May 1970 from what was then named Northeast Missouri State College. He was a member of the Alpha Phi Omega service fraternity. The name was soon changed to Northeast Missouri State University. He received his Master of Arts degree in August 1981.
Steve began his teaching career at Saydel Consolidated School District (Des Moines, Iowa) in 1971, where he taught government, Iowa history, social studies, and physical education and health at the junior and senior high level. He coached football, track and field, and cross country for the 12 years he spent at Saydel. In 1977, he married his wife Katherine and in 1983 they moved to League City, Texas (outside Houston). He worked with "at-risk" high school students and teen parents in the GooseCreek Consolidated Independent School District for 21 years. He taught Life Skills and Self-Paced classes. He retired in May 2004. He continued working part-time in the same school district for the next 7 years.
After the move to Texas, Steve became an official with the Drake Relays in Des Moines, Iowa, with emphasis in Meet Operations. He returned to Des Moines each April for the next 28 years to work the event and in 2000, he received an award for "the many years of loyal and dedicated service to the Drake Relays." In 2012, he was inducted in the Drake Relays Officials Wall of Honor.
In 1985, through relationships with coaches at Drake University in Des Moines, Steve was introduced to coaches at Rice University in Houston and was asked to become involved with game operations at the university. He began with track and field and cross country, and then in 1994 he was asked to assist with game operations in football. When Rice opened the new baseball stadium in 2000, he was asked to include baseball into his duties. In 2003, when Rice University won the baseball College World Series, he was fortunate enough to receive a championship ring for his involvement with the team. He continues to be involved with game operations for Rice University to this day. In addition, he has been involved with game management for Conference USA Championships in baseball, football, track and volleyball. He was asked to work the 2004 Super Bowl in Houston where he had the privilege of working with the sideline television camera crew as part of the security operations.
Steve served on the Truman State University Alumni Board of Directors from 1997-2000 as president for the last two years. In 2001, President Jack Magruder appointed him Alumni Ambassador. Steve and Katherine became Charter Fellows of the Joseph Baldwin Society and are members of the John R. Kirk Society and the President's Circle.
Steve is the oldest of four children born to Robert and Mona Justice. His sisters, Mary Beth (Justice) Overton ('71) and Melissa (Justice) Rud ('77) also graduated from Truman. To honor his parents for their many sacrifices, in 2001, he established the Robert and Mona Justice Athletic Scholarship which provides assistance for three student-athletes each year. Because of his love for Truman baseball, he also supports the program.
---
Past Recipients of the Alumni of the Year Award
2014: Mike McClaskey ('85) & Janet (Yearns) McClaskey ('84)
2013: Mary (Rhodes) Russell ('80)
2012: Jack Magruder ('57) & Sue (Brimer) Magruder ('55, '77)
2011: Steve Rose ('69)
2010: Larry Quisenberry ('66, '75) & Sharron (Bailey) Quisenberry ('66)
2009: Greg A. Gerhardt ('79)
2008: Lanny Morley ('62, '64) & Beth (Fisher) ('63) Morley
2007: Randa Rawlins ('79)
2006: Guy Burton ('53, '55) & Betty (McKanna) Burton
2005: Eugene Croarkin Sr. ('49, '52)
2004: Dwain Horn ('50)
2003: Calvin Roebuck ('57)
2002: Linda Miller ('70)
2001:  Dean Rosebery ('41) & Amy (Ayres) ('43) Rosebery
2000: Carole Kennedy ('72)
1999:  Chuck Foudree ('66)
1998:  B.D. "Bud" Hunter ('50)
1997:  Joseph Hasenstab ('60)
1996:  Steve Gaw ('78) & Fannie (Bowdish) Gaw ('84)
1995:  James C.C. Chen ('86) 1994:  Ruth Warner Towne ('39)
1993:  Frederick "Fritz" Lauer ('50)
1992:  Ray Bentele ('60) & Mary (Cox) Bentele ('60)
1991:  Larry Moore ('67)