Homecoming
Calendar
Join A Chapter
Update Info
Alumni Store
Giving
Stay Connected
Attend upcoming events to make new connections and join a regional alumni chapter to receive exclusive benefits. Broaden your horizons through our Group Travel Program (remember to take Flat Spike along) and stock up on Truman gear so you're ready for Truman's National Spirit Day. Join fellow alumni and donors in helping preserve Truman's legacy of excellence by making a gift. Volunteer to support the University or volunteer for a cause through TruCare. Request a transcript or replacement diploma and use the career resources available to alumni through the University Career Center.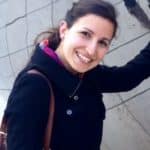 Joining an alumni chapter is undoubtedly the best way to stay involved after you graduate. Whether you decide to help out organizing events or just attend them, I can guarantee you that you will not only have fun, but also make new friends and network with other alumni in the process!
August 14, 2017
Truman has been designated as one of only 20 public colleges profiled as a best buy in "Fiske Guide to Colleges 2018."  To receive a "Best Buy" designation, schools had to have high academic rankings, an inexpensive or moderate price, and a high quality of student life on campus. This year's edition marks the 34th […]
August 14, 2017
On Sept. 2, the University will officially be 150 years old. To celebrate the sesquicentennial anniversary, there will be a variety of activities throughout the 2017-18 academic year. For additional information on events and future updates, check out the sesquicentennial website at 150.truman.edu.