The Typical Truman Student
At Truman, our students are anything but ordinary, and they share a passion for learning. In fact, they are passionate about everything they pursue — academically, socially and personally. Reaching for the horizon, they look for ways to make a difference in the world.
Smart and Curious

Truman has the highest percent of students with Missouri's prestigious Bright Flight Scholarship, and 92% of this year's incoming class had a GPA of 3.25 or higher. About half our students choose to continue their education in graduate school.
Active and Involved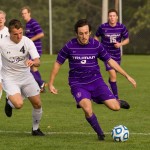 Truman students participate in nearly 240 student organizations (71 percent of them in two or more), athletics, intramural sports, student media and more — around 20% participate in Greek life.
One in five students at Truman pursues serious research as an undergraduate — and students broaden their horizons through other opportunities beyond the classroom such as study abroad, internships and service learning.