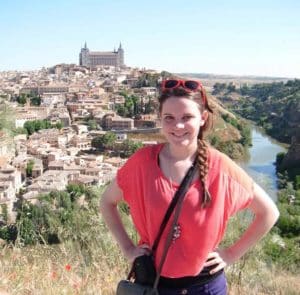 The Spanish minor provides an opportunity for you to build your oral and written language skills and develop cultural knowledge and understanding of Spanish. After the basics of grammar, composition, conversation, and introduction to literature, you choose your own mix of courses at the third-year level.
complements any major
focuses on critical thinking and communication skills you can apply in today's world
benefits diverse  career paths—especially those that have an international component as well as jobs in communications, education, government, health services, law, marketing, and social services
More Opportunities to Perfect Your Language Skills
You can get involved with student organizations such as Sigma Delta Pi (National Collegiate Hispanic Honor Society), and you can choose to live in the Romance Language House, a special wing within Missouri Hall reserved for students studying Spanish, French, Italian, or Portuguese. Truman also offers study-abroad programs to places like Salamanca, Spain, where you can immerse yourself in Spanish culture.