Music + History + English and More
When you pursue an African/African-American studies minor, you study of the peoples of Africa and its huge Diaspora, particularly the African-American population. By combining faculty expertise across a wide variety of disciplines, you gain a deeper understanding of not only the origin of but also the dynamic cultural mix that constitutes the African Diaspora. From Egyptian art to modern jazz, we have the people of Africa to thank for much of our literature, music and sensibilities both in the U.S. and across the world today.
Build Your Own Learning Plan
At Truman, we know that all fields of study are connected in complicated and fascinating ways. The African/African American Studies minor is one of interdisciplinary studies programs available for you to explore the new possibilities that open up when two or more fields overlap. In true interdisciplinary fashion, you are free to select at least four courses in fields such as history, political science, language, literature, art, music and philosophy and religion. You can also earn credits for studying abroad in Africa or the Caribbean.
African/African American Studies Minor Committee
For more information, please contact the chair or a committee member:

---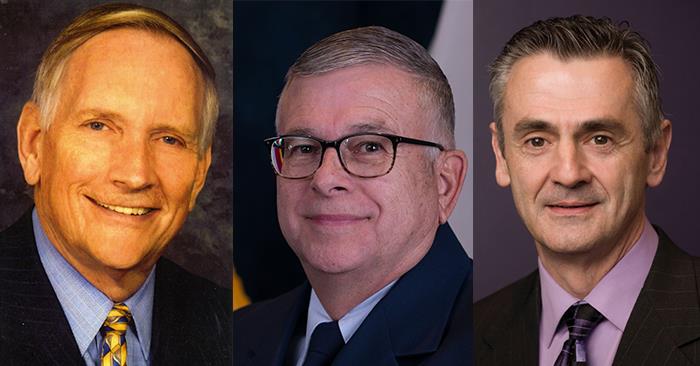 Homecoming Honorees Announced
October 14, 2019
Several Truman alumni will be recognized at the Bulldog Forever Celebration Banquet at 6 p.m. Oct. 18 in the Student Union Building Georgian Room as part of Homecoming 2019.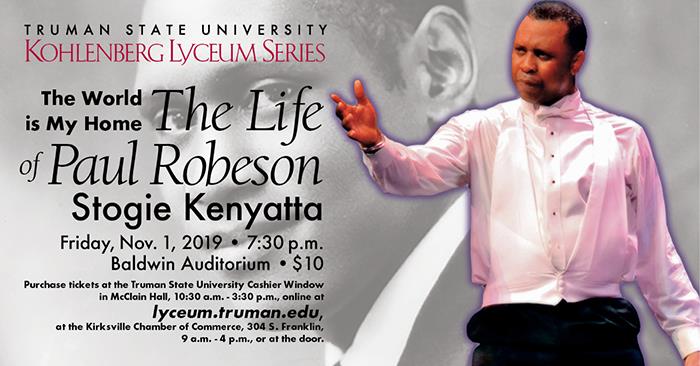 Lyceum Spotlights American Renaissance Man
October 14, 2019
Actor, singer and comedian Stogie Kenyatta will perform "The World is My Home: The Life of Paul Robeson" at 7:30 p.m. Nov. 1 in Baldwin Hall Auditorium.