If you plan to pursue a Master of Arts in Education at Truman, there are several courses at the undergraduate level that meet state certification requirements for teachers so it is important to meet with our Certification Analyst, Shelia Berkowitz, as soon as possible to ascertain which courses you will need to complete at the undergraduate level.
In addition, there are required field experiences in the undergraduate program so it would be helpful for you to meet with our Director of Field Experiences, Jeanne Harding.
The chair of the Department of Education, Dr. Wendy Miner, is also available to help with any of your questions or concerns.
Prospective Transfer Checklist
1. Apply for admission to Truman (application is free).
2. Send transcripts to receive transfer credit evaluation.
Official transcripts should be mailed to:
Office of Admission
Attn: Admission Counselor for Transfer Programs
Truman State University
100 E. Normal Ave.
Kirksville, Missouri 63501
Unofficial transcripts can be emailed to:
transfer@truman.edu
3. Contact Education Certification Analyst/Advisor Sheila Berkowitz
Education Department, Violette Hall 2320
(660) 785-4395
sberko@truman.edu
4. Contact Director of Field Experiences Jeanne Harding
Education Department, Violette Hall 2366
(660) 785-4399
jharding@truman.edu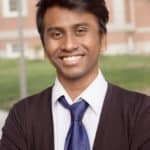 The hands-on approach to teaching is one of the best aspects in the Education Department at Truman. Thanks to my Education classes, I got the opportunity to know the rewarding feeling of teaching and working with students.