We welcome students who have earned non-teaching undergraduate degrees from other institutions and who want to teach in their specialty area. If you are considering applying to our Master of Arts in Education (MAE) program and currently have an undergraduate degree (that is not in teaching) from another institution, you need to set an appointment with our certification analyst.
For that meeting, you'll need to bring or send a copy of your transcript, so that together you and the analyst can create an individualized plan of study to meet the initial certification requirements.  To set that appointment, please contact:
Education Certification Analyst/Advisor
Sheila Berkowitz
660-785-4395
sberko@truman.edu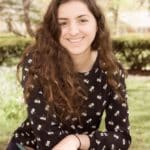 The approach to education at Truman focuses on teaching and learning as a reflective process rather than just an outcome. This shaped the approach I've taken to my own learning and how I want to approach my career as a science educator.