Truman prepares teachers for initial certification through a graduate program, the Masters of Arts in Education (MAE).  Students initially complete a bachelor's degree with a strong liberal arts background.  Requirements for entry into the MAE are clearly identified with our core admission requirements and the admission standards for each specialty area. The MAE accepts all qualified candidates. Students who meet these requirements should be confident they will be admitted to the graduate program.
Note that as of 2017, the Department of Elementary and Secondary Education of Missouri requires that you have earned a 3.0 in your education and certification specific courses to earn Missouri teaching certificates
How to Apply to the MAE Program
To apply to our Master of Arts in Education program, go to our Applying for Graduate Studies website.
Not a Truman student? See additional information for:
Questions?
Please contact the Department of Education if you have any questions regarding admissions for Truman's Master of Arts in Education program.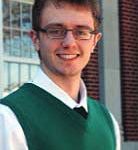 The MAE program inspires me to explore education through immersive experiences. The instructors constantly encourage me to contemplate and construct my own philosophy of education, and then urge me to apply it in diverse and challenging situations.