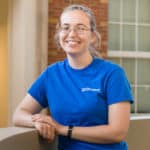 The community in the math department is incredible. There's so much support for all the students here.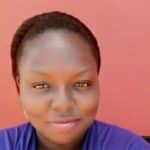 As an international student, I was quite nervous about attending university in the U.S., but Truman was so welcoming that it became home for me for the years I spent there.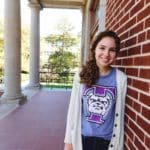 Truman is a supportive and personal community. At Truman, you can count on the fact that your professors will know your name, say "hi" to you on campus, ask about life, and go out of their way to help with everything from research to internships to studying abroad.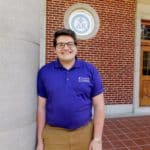 People at Truman, whether they be students, faculty, or staff, are always willing to help out, and you can tell that the students here want to help each other reach their goals.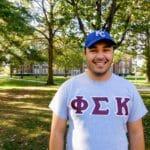 Above all else, Truman has given me the resources and opportunities to be able to sculpt myself into the best possible student, citizen, and person that I can be.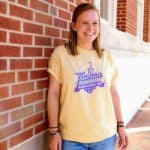 I initially chose to come to Truman because I was impressed with the numbers that compared well with other universities: average test scores, retention rates, job placements, rankings, degree programs, etc. I knew these statistics would provide me with a solid foundation of a well-rounded college education, and I was confident in my college choice. After arriving at Truman my freshman year, though, I realized that Truman has so much more to offer beyond our impressive statistics. We have a student body filled with individuals who inspire and motivate their peers, and a campus community that fosters life-long learning.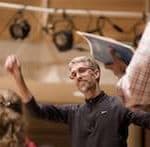 In our choral ensembles, as with all the Music Department Ensembles, we have a high standard of performance with intense but fun rehearsals. I love working with and teaching Truman students because they are so quick and responsive, which allows us to dig down into the music and discover what it is all about.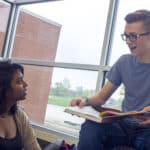 For me, Truman is "made" by the people I have met and the people who are found across school. In one aspect, this is found in the organizations across campus: Greek letters painting the pavements, LARP-ing coloring the Quad, political activism sculpting the sidewalks —Truman is diversity…I feel as though everyone has a purpose; a "niche" that every individual can fit into.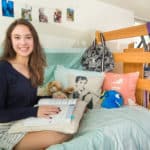 As classes are small, intimate environments, I have the opportunity to learn to the best of my capability. Truman is also a college of teachers, all of whom are greatly invested in their students. My professors truly care about my success and are willing to contribute to my education in any way possible.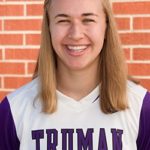 I have wanted to pursue research opportunities within Exercise Science and one of my professors has been working with me one-on-one so I can do so. Just the fact that my professors know me by name and say hi to me when we see each other speaks for how friendly and welcoming the staff at Truman is.