Playing rugby, I developed a fantastic group of friends that I made unforgettable memories with through my time at Truman.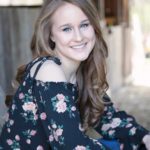 I am so appreciative because this scholarship helps make it possible for me to obtain an education at an amazing university like Truman. I could not be more excited about all the new experiences and possibilities the future holds.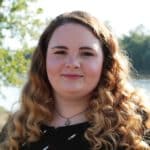 It's thanks to the aid that I have received that I can reasonably be able to study at Truman, or will be able to study abroad in a few years. I am so incredibly grateful that I was given the opportunity to receive this scholarship and to attend a wonderful university like Truman.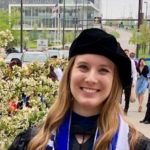 From the first moment I stepped onto campus, Truman was home. It always felt right. It gave me lifelong friendships, countless memories, and above all it helped me grow.
One of my long-time goals is to graduate college debt-free…I work hard during the summers to make enough money to meet my quota. Unfortunately, it has become increasingly difficult to maintain my financial goals, and this year I was not sure I could make it. However, your scholarship has made this possible. Thank you again; I cannot tell you enough how much this means to me.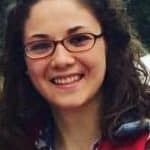 I can say without hesitation that Truman and the Health and Exercise Sciences Department prepared me exceptionally well for life after graduation. At Truman I learned to effectively handle academics, undergraduate research, and clubs, as well as personal relationships with mentors and other professionals. As a medical scribe, I have had the opportunity to work in several hospitals in the areas of orthopedic surgery, family medicine, internal medicine, hematology, oncology, urology, and emergency medicine. Though the job was extremely demanding at times, I was prepared to perform under pressure because of the rigorous yet fulfilling time I spent in HES at Truman.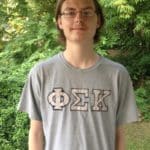 Going forward, the money from this scholarship will help me to continue my studies at Truman by easing the financial stress that college can put on a student…After graduation, I plan to serve in the Peace Corps for a few years before attending law school. Once I graduate with my law degree, I intend to perform a mixture of law practice, sociological research, and pursue a political career in public office. Once more, I would like to thank you for making this scholarship and my educational dreams possible.
As a transfer student, I felt I had a unique experience at Truman. I transferred at the start of my junior year after graduating from a community college. When I first arrived, I had no idea in regards to how to build a résumé, interview, or interact with potential employers. Through organizations and personnel on campus, I was able to improve exponentially with these tasks after just one semester. I think it's safe to say that although I put in semesters of hard work in order to get to where I am today, Truman provided me with the resources needed to obtain a job. I do not say this lightly as I know from experience other institutions simply lack the great resources Truman has to offer.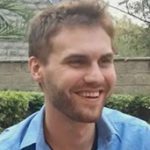 I did a handful of internships, one every summer including just after freshman year. Each experience teaches you something and shows future employers what you can do for them.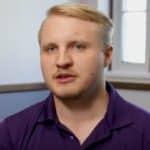 The most important experience I had at Truman for the job I'm about to go into was the Missouri Government Internship…being involved in the day-to-day happenings at the Capitol really prepared me to work in state government.