Pre-Med Student Finds Unique Opportunities at Truman
By Rachel Likert ('15)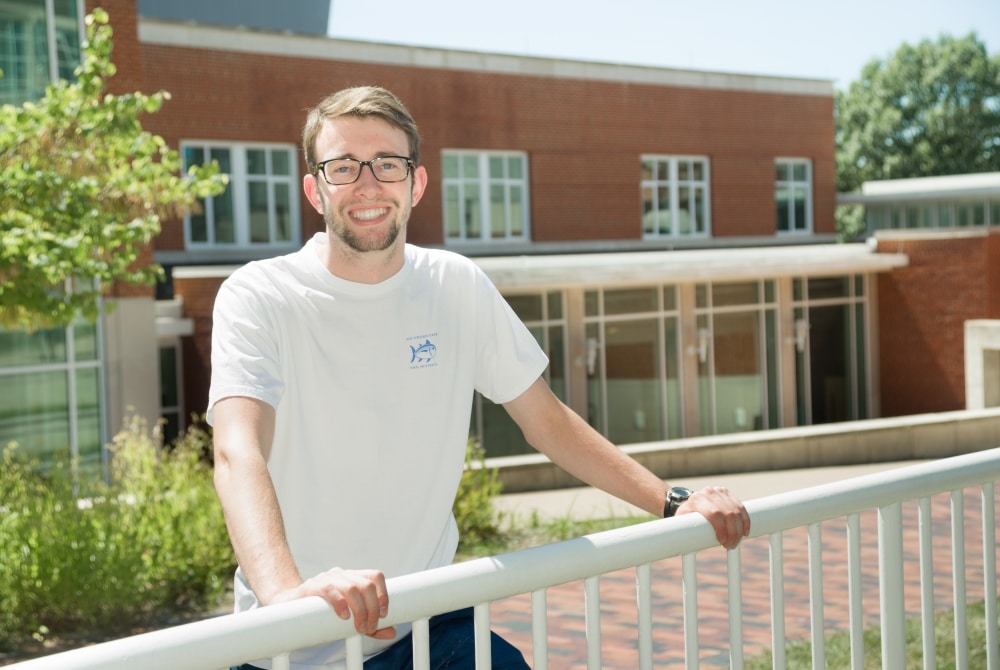 "I think that Truman has done a great job preparing me for graduate school ― I know I have the tools to succeed at the next level."
When Thomas Osterholt, a biology major from St. Louis, chose to attend Truman State University, he was unaware of all the academic advantages that would help him prepare for medical school. Simply put, he saw a place where he could see himself succeeding in his undergraduate studies.
"Walking around campus, Truman felt like a place where I could succeed not just academically, but also where I could have a strong impact on the community," Osterholt said.
He left high school with strong desire to pursue a degree in biology in hopes of attending medical school after graduation. When he saw the biology department at Truman, he knew he had found a place where he could connect his education with his passion to make the world a better place.
Right away Osterholt discovered something he had not expected — the in-depth and personalized nature of the education offered at Truman. The first surprise was the number of biology courses that had a lab component. Looking ahead, he sees the extra time in the lab giving him an edge when applying for medical school after he earns his bachelor's degree in biology.
He was also impressed with the amount of personal attention he received from his instructors. During his freshman introductory biology class, Osterholt was working on a semester-long paper that challenged him and his understanding of the class material. By using his professor's ample open office hours, he was able to gain one-on-one instruction that helped him be successful in the class. The professor even gave him personal assistance each weekday.
"I was amazed that a professor would spend so much time working with students to help them achieve the best education possible, even if it ate into his own time," Osterholt said.
Osterholt has also learned that he can rely on professors to help him outside of the classroom. When he began applying for Research Experience for Undergraduate programs, he found the help his professors were willing to give him was invaluable.
Most surprising to Osterholt is how his liberal arts education is preparing him for medical school. He enjoys having the opportunity to continue to develop and refine his writing skills in areas outside of lab reports. He also sees improvements in his own writing and course work through the development of his critical-thinking skills.
After graduating, Osterholt plans to attend medical school with a goal of working to improve the lives of those in his community.  "I think that Truman has done a great job preparing me for graduate school ― I know I have the tools to succeed at the next level," says Osterholt. "While I do not know where I will be in medicine, I know that I will make a positive difference in this world."