Love of Reading Leads to International Service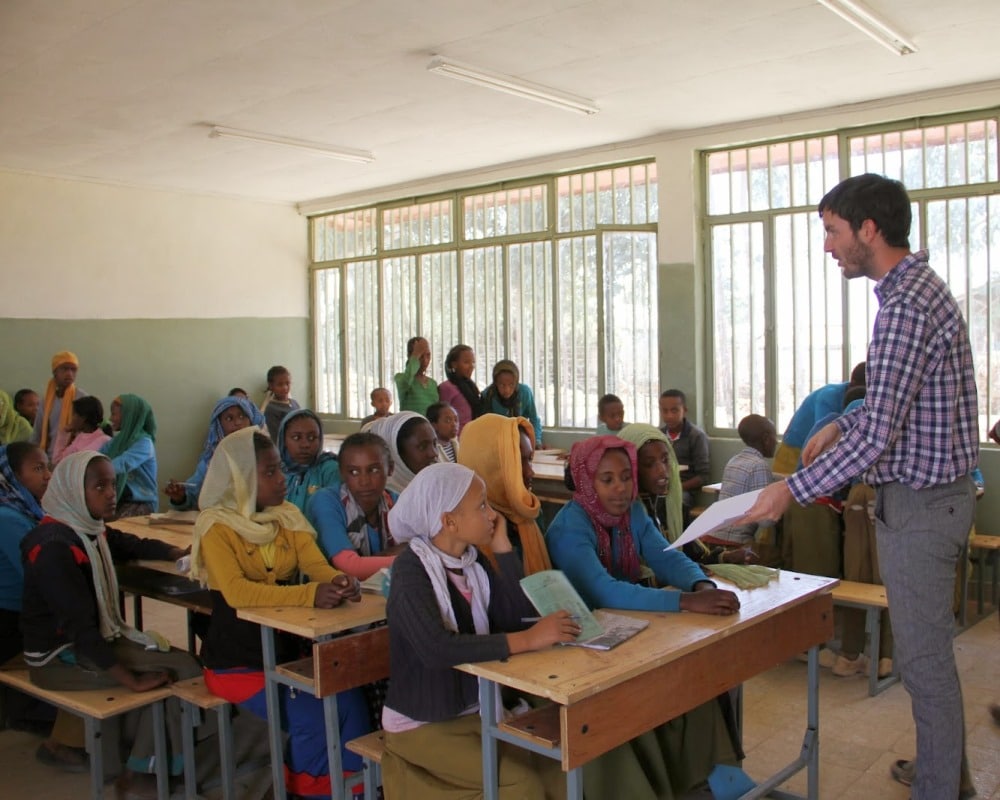 After graduating from Truman State University, many students spend their time interviewing for jobs or heading off to graduate school. For Ben Rearick ('10), not only did he take a path less traveled by volunteering for the Peace Corps, his passion for promoting literacy led him to pursue a second round of international service.
Rearick joined the Peace Corps with the aspiration to teach English and use his linguistics degree for a greater good. He not only had a desire to serve others, but also to immerse himself in another culture.
Placed in Ethiopia, Rearick quickly discovered the culture's different attitude toward reading. The schools he taught in lacked quality reading materials, and the town's library was filled with outdated resource books. He was also surprised to find that local children had no access to storybooks like the ones he so enjoyed reading from his childhood.
"Reading can be a very businesslike skill in Ethiopia, and creativity is an afterthought," Rearick said. "I couldn't pass up the opportunity to expose students to something that was so fundamental to my own education."
In addition to raising funds and purchasing updated books, Rearick got creative and organized a unique reading opportunity for local children. Inspired by Truman's Children's Literature Festival, Rearick planned the Mendida Storybook Festival to provide students with the resources and encouragement to read for fun.
"The festival was a success," Rearick said. "I invited eight nearby Peace Corps volunteers to help lead sessions for what ended up being over 250 students from first to eighth grade."
Rearick valued his time in Ethiopia and his passion for promoting literacy only grew stronger. After completing his 27-month service in the Peace Corps, he found his service in Ethiopia was not quite finished. While using Twitter to update his friends, family and supporters, Rearick came across an opportunity that caught his eye. He saw a tweet featuring a job posting for a libraries and literacy teacher training position with the nonprofit, Link Ethiopia.
"Twitter grew into a place where I found a lot of my passions — libraries, literacy, mother-tongue education, children's literature and the intersection of all of the above," Rearick said. "Link Ethiopia combines or allows for all of those passions, in a country and region that I already know and love."
Rearick applied, was accepted and departed for Ethiopia after a short time home to raise the necessary funds to finance his living expenses for the eight-month volunteer position.
"I'm most excited about working directly with librarians and students at multiple different schools," Rearick said. "I will give training to librarians, directors and teachers on how to best use their library as well as conduct regular school visits to over a dozen schools in the Bishoftu area."
For some, it takes years to find a passion. For Rearick, it took service and a love for reading.
---
Rearick earned a Bachelor of Arts in Linguistics and a minor in mathematics from Truman State University.
More stories