The Italian Studies Minor will give you an in-depth appreciation of Italian language, culture, and civilization. Latin, the language of the ancient Romans, is the basis of all Romance languages — including Italian —  and Italian cities became important centers of art, music, and learning.
A minor in Italian Studies pairs well with any major —  whether you're in business, communication, medicine, education, or many other professional fields.  Italian is part of the Romance Languages Major and may be selected as one of the two primary languages. Or perhaps you'd just like to pursue a personal interest.
The core courses zero in on Italian language and culture, while the supporting courses broaden your perspective, offering choices in various disciplines such as film, art and history. The rediscovery of Roman civilization was one of the most important aspects of the Renaissance, which began in and Italy spread to the rest of Europe. By studying classical Italian culture, you'll understand key historical periods in the formation of Italian civilization and get a better perspective on our modern culture as well.
Personal Attention
Our low 16:1 faculty-to-student ratio means you'll get the personal attention you need to succeed. Professors —  not grad students —  teach all your classes, and tutoring is available when you need it. You might also want to consider living in the Romance Language House, where there are often other Italian speakers eager to use their growing skills. The Italian language conversation table (Tavola italiana) meets weekly in the Chariton Room of Missouri Hall. Italian language students and speakers of all levels meet for dinner with other Romance language speakers and the residents of Truman's Romance Language House.
Italian Club
Truman's official Italian Club, C.I.A.O. (Club for Italian Appreciation and Outreach) plans events including guest speakers from Italy, cultural trivia nights, Italian games, informational sessions about study abroad opportunities in Italy. For more information on what we're up to, see our Fall/Winter 2018 newsletter or email us at ciao@truman.edu to join our mailing list.
Italian Pen Pal Program
Our Italian language students have the opportunity to participate in a pen pal exchange with Italian high school and university students. Over the course of the semester, students enrolled in 100-level courses participate in a series of guided email exchanges on a specific set of cultural and grammar topics. Our pen pals are encouraged to continue their conversations by email and Skype outside of class as well, and intermediate language students also have the opportunity to participate in the program. The students created the following video: Un tour virtuale della Truman.
Study Abroad
Experience Italian culture first-hand and hone your language skills by studying abroad in Italy over the summer, for a semester, or for an entire academic year. See the Study Abroad Office for more information.
Italian Studies Minor Committee
For more information, please contact the chair or a committee member: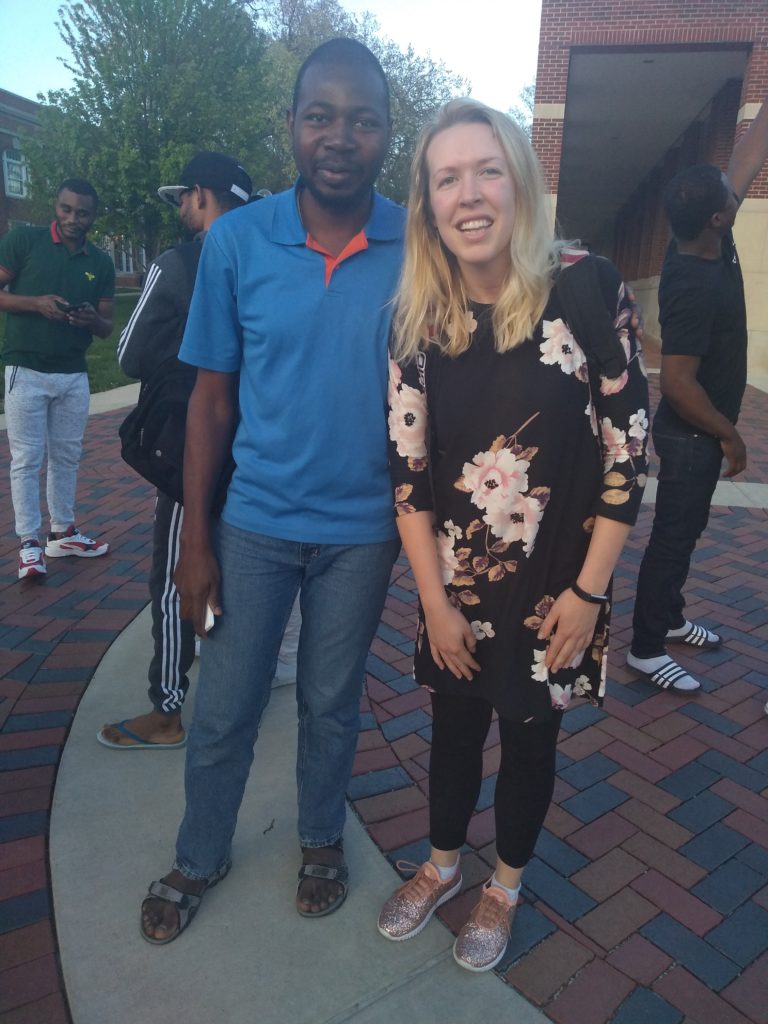 UNITED SPEAKERS SAYS "A bientôt"!
May 12, 2019
The student-led English as a Second Language organization on campus, United Speakers, had an exciting 2018-2019 school year. Beginning the year with a $500 grant from the Foreign Language Association of Missouri, United Speakers had the ability to buy instructional materials and supplies for the classes they teach in four different locations. One exciting purchase, […]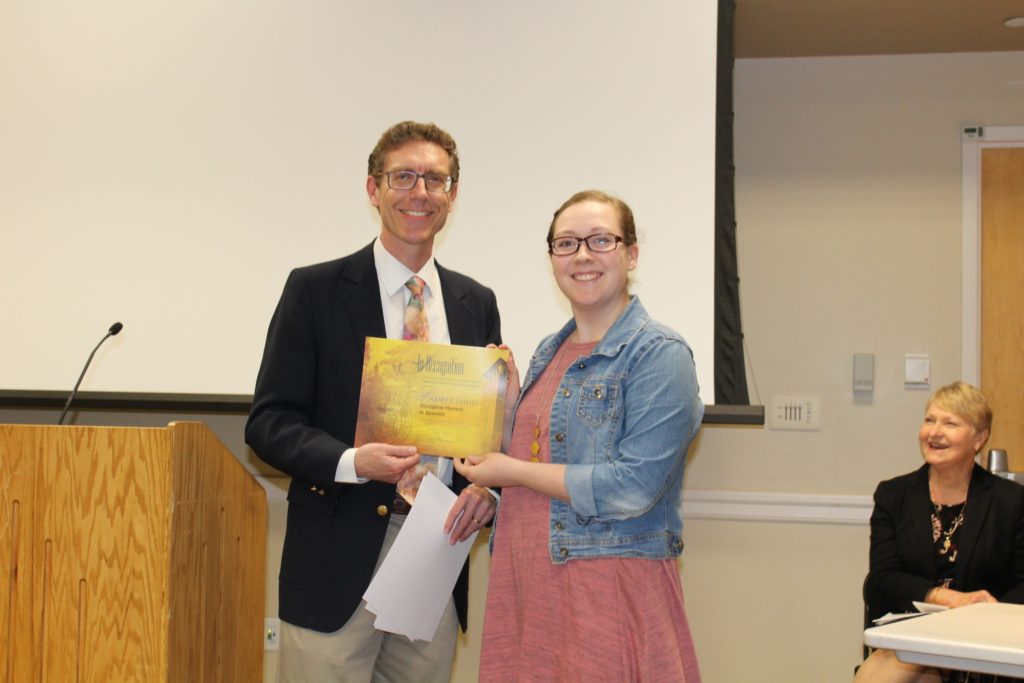 Classical and Modern Languages "Celebrating Student Success" Awards Reception
May 7, 2019
The 2019 Classical and Modern Languages "Celebrating Student Success" Awards Reception was held on April 30 in SUB Georgian Room A. Awards were presented to outstanding students from various language disciplines by faculty members. Every year, the Department of Classical and Modern Languages hosts the reception to recognize the accomplishments of student recipients of national […]