Master of Arts in Counseling
Online Master of Arts in Counseling
Develop the knowledge, skills, and dispositions you need to become a reflective practitioner in the art and science of counseling. Gain the experiences you need to pursue entry-level licensure or certification as a caring, committed, competent, and culturally aware professional.
Mental Health Counseling
Equip people to navigate relationships, environments, and challenges in their lives and communities as a Licensed Professional Counselor.
School Counseling
Meet the academic, career, and personal/social needs of culturally diverse students in the elementary, middle, and secondary schools as a Certified/Licensed School Counselor.
Experienced professors with a history of strong results on licensing/certification exams
Fully online courses combined with practical experience in the field
An emphasis on reflective practice, cultural awareness, and relationship/skill development
Practical application of wellness, prevention, and intervention principles
A research-supported cohort system designed for the working professional
A program at a university rated #1 in Missouri and #7 nationally for job placement by Zippia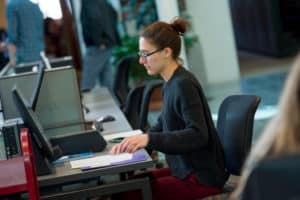 Virtual Visit
Get an inside look at the online learning environment, meet your professors, and get all your questions answered during a virtual visit.
Your degree will be a mix of core coursework, internships, a practicum, and professional practice.
Apply theories and techniques of counseling with school-based clients in this 100-hour field experience
OR
Delve into the nuances of counseling in school settings
OR
Delve into the nuances of counseling in community settings
Slide 1 - Karl Witt
Dr. Karl Witt, Chair, Counseling Department
A native of rural Texas, Dr. Karl Witt has a Ph.D. in Counselor Education and also holds an M.S. in Counseling from Texas A&M University – Corpus Christi and a B.A. in Physics with a Mathematics minor from Texas A&M University. He is a national board-certified counselor and a dually-licensed counselor and counselor supervisor with current research interests in rural mental health and counselor training.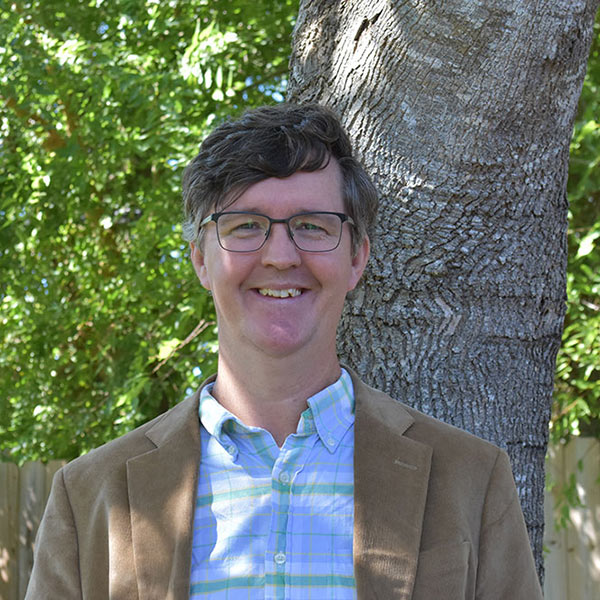 Slide 2 - Ellen Carruth
Dr. D. Ellen Carruth, Assistant Professor of Counseling
D. Ellen Carruth has a PhD in Counselor Education and Supervision from the University of Tennessee, an Education Specialist degree in Educational Psychology and Counseling from Tennessee Technological University, a Master of Music in music therapy from Florida State University and a Bachelor of Science in Music Therapy from Tennessee Technological University. Dr. Carruth is licensed as a mental health counselor in Washington state, where she has lived and worked for the last 15 years. Dr. Carruth maintains an active practice in counseling and supervision in addition to her work for the Counseling department at Truman. Her current research interests include decolonization of clinical supervision, and exploring the economic burden of untreated mental illness.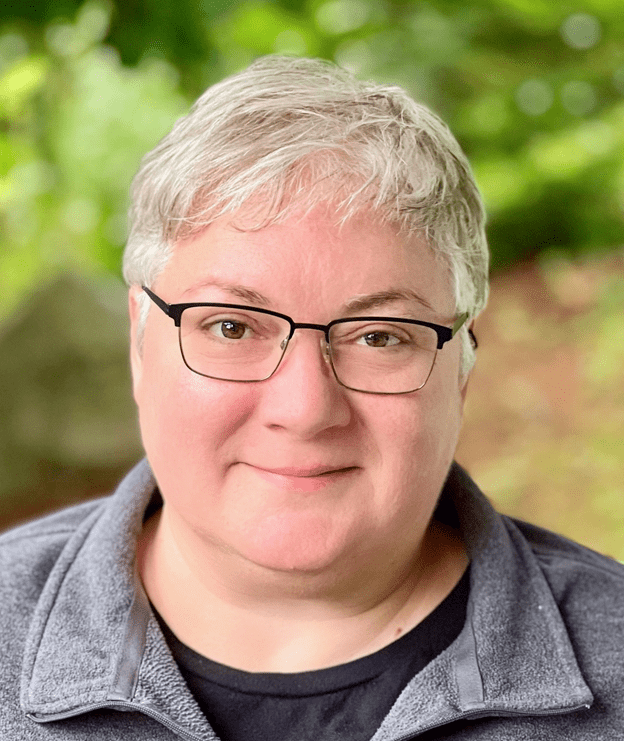 Slide 3 - Emily Donald
Dr. Emily Donald, Assistant Professor of Counseling
Dr. Donald has both her M.A. and Ph.D. from the University of North Carolina at Charlotte but is a Clemson Tiger at heart given the years of being in Tiger Band as an undergrad. Her clinical experience has been primarily in agency settings and spans a range of ages and concerns. However, she considers counseling (and play therapy!) with children and families a primary area of expertise. Her research interests include these areas, as well as supervision, counselor training, and multicultural and social justice issues in counseling. Outside of her professional life, she enjoys running, hiking, traveling, and being very silly with her two children and partner.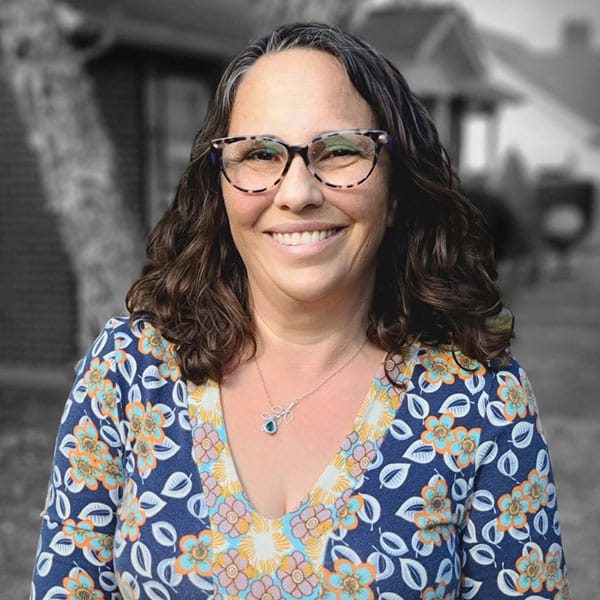 Slide 4 - Elsa Soto Leggett
Dr. Elsa Soto Leggett, Associate Professor of Counseling
Dr. Leggett earned her Ph.D. in Counselor Education from Texas A&M University Corpus Christi (CACREP Accredited) and has worked in higher education as a counselor educator since 2004. A licensed professional counselor and supervisor in Texas, she also holds certifications as a registered play therapist supervisor and professional school counselor (TX). Her clinical experience, research, and publications focus on children and adolescent counseling, counseling in schools, solution focused counseling, play therapy, and clinical supervision.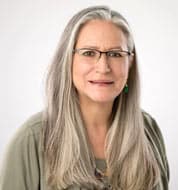 Slide 5 - Lynn Pierce
Dr. Lynn Pierce, Assistant Professor of Counseling
Dr. Lynn Pierce earned her Ph.D. in counselor education from The Pennsylvania State University. She is a licensed professional counselor in Georgia and a Certified Rehabilitation Counselor. She has work experience in community and private practice settings, higher education in career and disability service settings, and has specialized training in trauma, EMDR, and equine-facilitated care. Her research and advocacy work focuses on improving outcomes for the disability community and access to the counseling profession and services.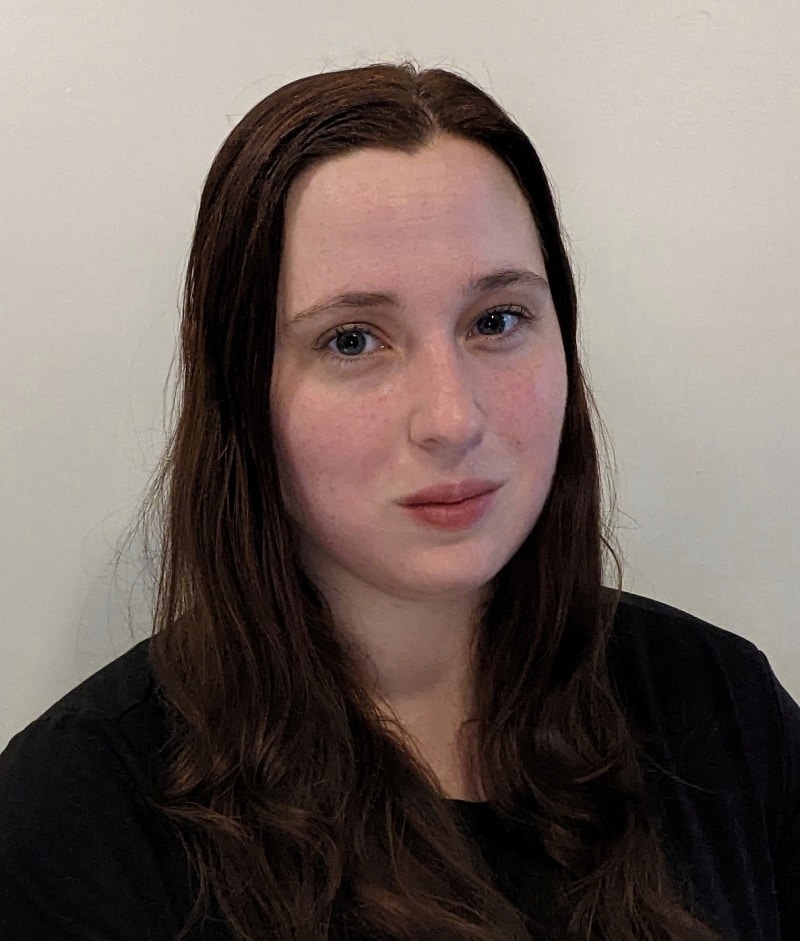 AUGUST START:
Apply by August 1
JANUARY START:
Apply by November 1
Rolling Admission
Admission is made on a rolling basis but is limited to 24 students per cohort (across both Mental Health and School Counseling programs). Apply early for priority consideration. Once a given cohort is full, you will be asked to defer until the following term.
Application Requirements
In addition to the online application, you'll need to submit the following:
The GRE® is also required for applicants with an undergraduate GPA below 3.000. Applicants with an earned master's degree from a college or university accredited by one of the six regional accrediting bodies recognized by the US Department of Education and reflecting a graduate GPA of 3.000 or above are exempt from the GRE requirement.
Once all materials are submitted, qualified applicants will be invited to participate in a Zoom interview.
Regrettably, we are unable to consider applications for fully-online programs by individuals who reside outside of the United States and its territories at this time.  International applicants are still encouraged to consider our face-to-face programs located on campus in Kirksville, Missouri.
$32,460
total program cost*
*Excludes textbooks and HIPPA-compliant Zoom account during internships and practica.
Costs are based on the 2023-24 academic year.
Enrolled students taking at least six credit hours per semester are eligible for federal financial aid programs. For more information, see our Financial Aid Resources for Graduate Studies page or contact the Financial Aid Office at (660) 785-4130 or finaid@truman.edu.
Limited scholarships now available! We hope to continue introducing institutional scholarships and graduate assistantships as the program grows further.