Housing
Public university in the Midwest for 19 years running (U.S. News & World Report)
Student Housing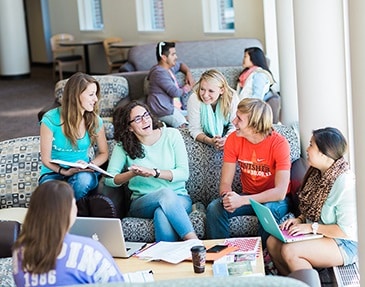 Ninety-eight percent of our freshmen and more than half of our students call the Truman campus their home. Here, late-night study sessions, impromptu gatherings, and group dinners all come together to create a truly memorable college experience.
The Office of Residence Life oversees the University's on-campus housing which ranges from co-ed residence halls to apartment complexes right on campus.
Living Learning Communities within the Residence Halls
One way you can find a niche within a group of students who have similar academic pursuits or similar interests is by living in one of several Living Learning Communities (LLCs), which are designated areas within the residence halls. These communities include Pre-Med, Service Learning, Romance Languages, Sustainability, and Transitions (a community focused on helping students acclimate to life on campus during their first year at Truman).