Housing
Public university in the Midwest for 18 years running (U.S. News & World Report)
Student Housing
Ninety-eight percent of our freshmen and more than half of our students call the Truman campus their home. Here, late-night study sessions, impromptu gatherings, group dinners, and walks around campus while talking with friends all come together to create a truly memorable college experience.
The Office of Residence Life oversees the University's seven co-ed residence halls, including one suite-style hall, and four apartment complexes, nearly all of which are new or have been renovated in the past five years. All on-campus housing features:
Wired and wireless Internet
Computer labs or workstations onsite or nearby
Common-area kitchen facilities
Vending areas
Laundry rooms
Cable access
Additional amenities include:
Residence Halls*
*Features vary by building. Not every location has all of the following.
Air conditioning
Cafeteria
Convenience store
Game room
Multipurpose room
Outdoor recreation area
Social spaces and lounges
Study lounges
Air conditioning
Convenience store
Multipurpose room
Study rooms
Apartment Complexes*
*Features vary by building. Not every location has all of the following.
Courtyard
Lounge
Outdoor space for cooking out
Partially furnished units
Study room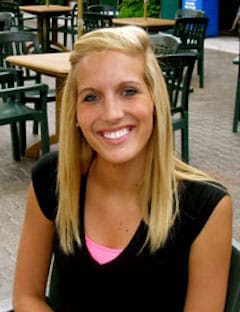 "I found it very relaxing to get away from the hustle and bustle of a big city and get the chance to enjoy all of the aspects of a smaller town. This town is a wonderful place to enhance your college experience."
– Bethany Williams ('13), Communication Major