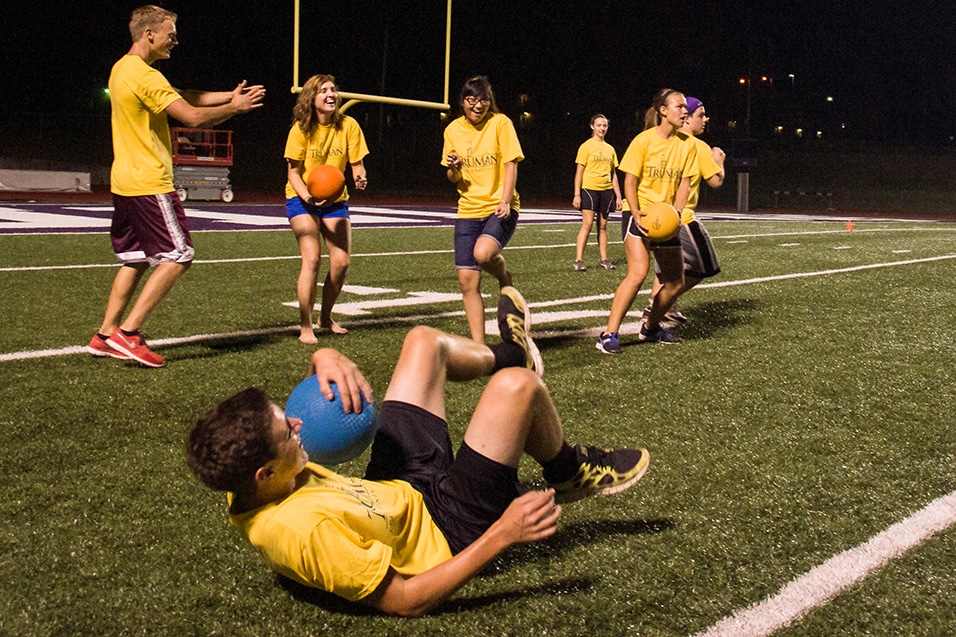 Rock climbing walls. Fireside Fridays in the Student Union. Frisbee golf. Ted Drewes on the Quad. Concerts. Bulldog athletics. Charity benefits. Student club activities. Greek life. Humans vs. Zombies. Step shows. Community service. And those are just some of the things going on around Truman.
There's also staying up late with your roommate talking about the afternoon you spent hiking at Thousand Hills State Park. And how your day ended at the University Farm where you stared into the night sky appreciating the wonders of astronomy with the Stargazers Club.
There's the autobiographical story you wrote for the student literary magazine, Windfall, about your not-so-successful audition for student opera—and how you're still glad you did it.
As a Truman student, there are so many ways to get involved on campus and have fun in the surrounding community that your biggest worry will be finding the time to pursue it all.