Truman's first-year experience provides a rich intellectual community that inspires you to connect your academic interests to the world around you. Your quest for knowledge and your drive for success brought you to Truman. As you embark on a new educational journey, you're challenged to explore your interests, build your future, and make a difference in your community and beyond.
Designed specifically for first-year students, Truman Week, Truman Symposium, and Self and Society Seminar provide opportunities for you to build relationships with students, faculty, staff, and mentors.
Truman Week
Start off your Truman career with this introductory program for first-year and transfer students that welcomes you to campus. Participating in a range of activities, you start building connections right away while you adjust to student life at Truman.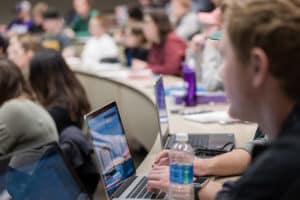 Truman Symposium
Form unique bonds when you engage in shared learning experiences, discover new perspectives, and collaborate on action projects as part of this required course.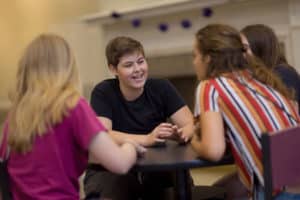 Self and Society Seminar
Designed for first-year students, this required course encourages you to cultivate your habit of curiosity and discover why a liberal arts and sciences education is so successful at developing versatile thinkers and proactive doers.