Chinese Language
At Truman, you can take a three-year sequence of Chinese courses and an independent foreign language study course for fourth-year Chinese, as well as a course in Chinese culture. Chinese native speakers teach all these courses.
For more information, consult Truman's course catalog.
Study Abroad in China
Solidify your language skills by studying abroad in China at Shanghai University for one or two semesters; participate in a five-week faculty-led China Summer Study Abroad program in Beijing, Xian and Shanghai; a semester-long internship/study abroad program teaching English conversation at Shuizhai High School; or a four-week trip to teach English and American culture to elementary and high school students in Chuanghua, Taiwan.
You don't even need to leave the country to interact with Chinese speakers abroad, thanks to our Taiwan Connect program. Through the magic of Skype chat, you'll teach English to elementary school students in Chuanghua County, Taiwan, in weekly 25-minute sessions.
But Don't Stop There...
At Truman, you can pursue your interest in Chinese even further by taking related courses in art, mythology, literature, history, geography, politics, and culture. You may even choose to declare an Asian Studies Minor to complement your major and pursue your own specialized course of study.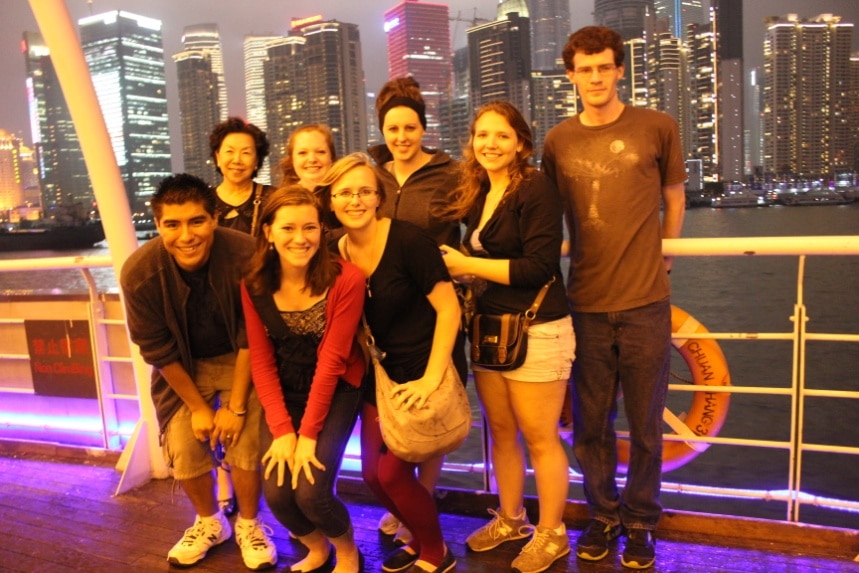 News
1 February 2016 | 2:28 am

February Venezuela Feb. 11, 7-8, MG 2001 In light of the recent political changes in Venezuela, Sigma Delta Pi will be giving a presentation on the country and its current events. The group will be collaborating with a Venezuelan who studies at Truman. Open Mic Feb. 23, 7-8:30, Dukum Inn Fundraiser TBA March Mexico March […]

2 December 2015 | 11:07 pm

Delta Phi Alpha (German Honor Society) and Sigma Delta Pi (Spanish Honor Society) are having their respective initiation ceremonies and dinners on December 3. Are you interested in joining any of these associations? Contact them!
Calendar