Our business administration minor provides non-business majors with a basic understanding of management issues allowing you to expand your career options and demonstrate your versatility and flexibility on a resume.
Leverage Your Academic Connections

Pursuing a minor in business administration can complement any degree offered at Truman. Whether you are an art, music, history or science major, a background in business administration can make the difference in landing that all-important first job.
Learn Among the Best
Truman's School of Business is among the elite group of schools accredited by the AACSB International-The Association to Advance Collegiate Schools of Business, a confirmation of our commitment to quality business education. This accreditation ensures you're among a community of intellectuals who demand the highest standards—from intensive coursework, to dedicated professors, to the contributions made by highly motivated students.

Unlimited Opportunities for Your Extraordinary Talents
Once you have secured that first job opportunity, the business administration minor can help you move you up the ladder within your organization. In addition, should you decide to take a more entrepreneurial route and open your own theater, gallery or laboratory facility, you will have enough business background to help you succeed.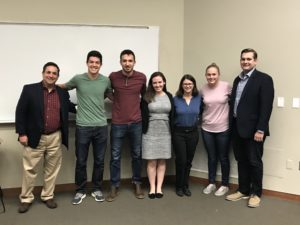 PwC Hosted Truman Challenge Competition
November 6, 2017
PwC hosted its Truman Challenge Competition on Thursday, November 2.  Fourteen teams proposed recommendations to an open-ended case study.  PwC Tax Partner Sal Montalbano and PwC Audit Manager Alex Koenen served as the judges.  The 1st place team members were Nicholas Poindexter, Chance Hill, Abby Lee, Ana Orozco, and Briley Anderson.  They each received $250 […]
The post PwC Hosted Truman Challenge Competition appeared first on Business blog.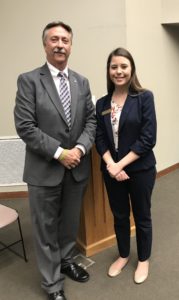 Students Celebrate Permission to Take Upper-Level Courses
October 31, 2017
  Students Celebrate Permission to Take Upper-Level Courses   The School of Business celebrated the approximately 90 students who were recently granted permission to enroll in upper-level ACCT and BSAD courses during the October 30 Bridge Ceremony.  These students had successfully completed prerequisite course requirements with the required GPA, submitted a resume, and developed their […]
The post Students Celebrate Permission to Take Upper-Level Courses appeared first on Business blog.