Our business administration minor provides non-business majors with a basic understanding of management issues allowing you to expand your career options and demonstrate your versatility and flexibility on a resume.
Leverage Your Academic Connections

Pursuing a minor in business administration can complement any degree offered at Truman. Whether you are an art, music, history or science major, a background in business administration can make the difference in landing that all-important first job.
Learn Among the Best
Truman's School of Business is among the elite group of schools accredited by the AACSB International-The Association to Advance Collegiate Schools of Business, a confirmation of our commitment to quality business education. This accreditation ensures you're among a community of intellectuals who demand the highest standards—from intensive coursework, to dedicated professors, to the contributions made by highly motivated students.

Unlimited Opportunities for Your Extraordinary Talents
Once you have secured that first job opportunity, the business administration minor can help you move you up the ladder within your organization. In addition, should you decide to take a more entrepreneurial route and open your own theater, gallery or laboratory facility, you will have enough business background to help you succeed.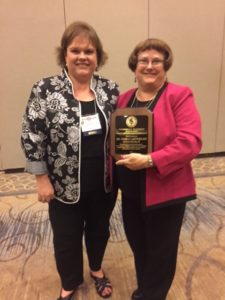 Cartwright Receives Award of Excellence
September 11, 2017
Debi Cartwright, Professor of Business Administration was selected as the recipient of the Professional Fraternity Association's 2017 Faculty Advisor Award of Excellence. The Central Office of Delta Sigma Pi, a member organization of the PFA, nominated Dr. Cartwright for the award. The award "recognizes a current faculty advisor for a campus-affiliated chapter of a Professional […]
The post Cartwright Receives Award of Excellence appeared first on Business blog.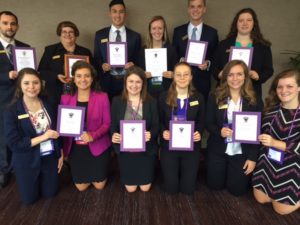 Delta Sigma Pi Wins Awards
August 23, 2017
Delta Sigma Pi held its 51st Grand Chapter Congress in New Orleans, August 16-20, 2017. Eleven students from the Truman State Iota Nu chapter and their Chapter Advisor, Dr. Debi Cartwright, attended the event. The Chapter won the following awards for their activities during the 2016-2017 academic year: Regional Awards: Gateway Region R. Nelson Mitchell […]
The post Delta Sigma Pi Wins Awards appeared first on Business blog.