MAE: Students with Undergraduate Degree
of Truman students participate in internships
Master of Arts in Education Program
Students with an Undergraduate Degree from Another Institution
We welcome students who have earned undergraduate degrees from other institutions. If you are considering applying to our Master of Arts in Education (MAE) program and you currently have an undergraduate degree from another institution, please contact:
Education Certification Analyst/Advisor
Sheila Berkowitz
660-785-4395
sberko@truman.edu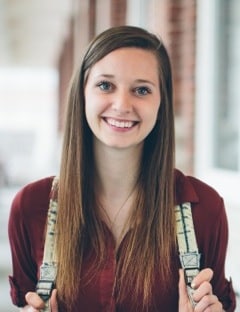 "My favorite aspect of Truman is the sense of community. I love knowing so many people around campus and having so many great opportunities that I might not have at a larger university."
– Neva S., Creative Writing Major, Theatre Minor