Master of Accountancy
Truman's Master of Accountancy program takes your professional development to the next level so you are well-prepared for the certified public accountant (CPA) exam. Leverage your accounting expertise with an advanced degree from our fully accredited program so you can set yourself apart from the crowd and successfully pursue top jobs in the field of accounting.
Excel on the CPA Exam

In combination with an undergraduate degree in accounting (such as Truman's Bachelor of Arts in accounting), our program satisfies the requirements to sit for the Certified Public Accountant (CPA) exam. You can earn your master of accountancy degree in one year, and upon graduation, you will be well-equipped for the CPA exam—our graduates have a reputation for consistently passing all parts of the exam on their first try.
Benefit from our Demonstrated Excellence
Truman's School of Business is one of only 182 universities worldwide accredited in both accounting and business by AACSB International-The Association to Advance Collegiate Schools of Business ensuring you are among a community of intellectuals who demand the highest standards—the same high standards employers are seeking.
Pursue More Than Accounting
As a professional accountant, you need the ability to think critically,analyze data, make recommendations and communicate effectively. At Truman, you acquire these skills plus much more through research ventures, professional business organizations, and professional internships. You become a leader, an engaged citizen, a supportive colleague, and a highly capable professional.
Our Graduates Succeed in Accounting Careers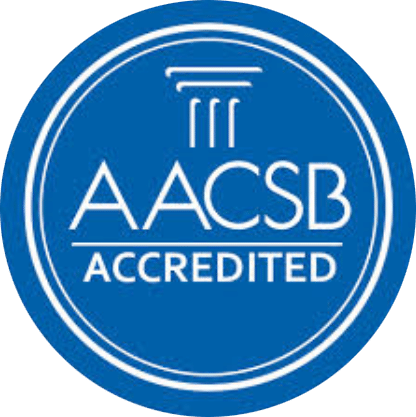 Our accounting graduates learn to integrate analytical, research, communication, interpersonal and leadership skills with business and financial knowledge to become effective financial professionals. Truman is known for producing high-caliber accounting professionals equipped with the skill set to confidently step into diverse jobs in the field of accounting. As a result, our Master of Accountancy graduates are highly recruited for the best accounting jobs nationwide. Some of the places they end up are:
• BKD
• The Boeing Company
• Caterpillar Inc.
• Cerner
• Deloitte
• Department of Defense
• Edward Jones
• Eli Lilly and Company
• EY
• Federal Reserve Banks (St. Louis, Kansas City, & Chicago)
• IBM
• IRS
• KPMG
• Monsanto Company
• PwC
• RubinBrown
• Target Corporation
• UHY Advisors
Have Questions?
For more information about our Master of Accountancy program, contact Alan Davis.
Follow the School of Business on:
News
21 February 2017 | 9:48 am

The Truman team of Annali Cler (Junior, Political Science & Economics), Anthony Hill (Junior, Accounting & Business Administration-Finance), and Shane Legatzke (Junior, Accounting & Business Administration-Finance) won the St. Louis CFA Institute Research Challenge on Friday, February 17.  The team conducted equity research and a company analysis of Spire (formerly the Laclede Group).  They prepared […]

The post Truman Team Wins CFA Research Challenge appeared first on Business blog.

8 February 2017 | 1:24 pm

During 2016, the Truman State University CPA exam first-time pass rate was 2nd in the nation for medium-sized programs (21-60 candidates and 294 institutions).  Overall Truman ranked 15th in the nation among all institutions (n=858).  Truman ranked first among all institutions in Missouri.  Truman's pass rate was 81.1% while the national average first-time CPA exam […]

The post Truman Earns Outstanding Results on the 2016 CPA Exam appeared first on Business blog.
Calendar