Master of Accountancy
Truman's Master of Accountancy program takes your professional development to the next level so you are well-prepared for the certified public accountant (CPA) exam. Leverage your accounting expertise with an advanced degree from our fully accredited program so you can set yourself apart from the crowd and successfully pursue top jobs in the field of accounting.
Excel on the CPA Exam

In combination with an undergraduate degree in accounting (such as Truman's Bachelor of Arts in accounting), our program satisfies the requirements to sit for the Certified Public Accountant (CPA) exam. You can earn your master of accountancy degree in one year, and upon graduation, you will be well-equipped for the CPA exam—our graduates have a reputation for consistently passing all parts of the exam on their first try.
Benefit from our Demonstrated Excellence
Truman's School of Business is one of only 178 universities worldwide accredited in both accounting and business by AACSB International-The Association to Advance Collegiate Schools of Business ensuring you are among a community of intellectuals who demand the highest standards—the same high standards employers are seeking.
Pursue More Than Accounting
As a professional accountant, you need the ability to think critically,analyze data, make recommendations and communicate effectively. At Truman, you acquire these skills plus much more through research ventures, professional business organizations, and professional internships. You become a leader, an engaged citizen, a supportive colleague, and a highly capable professional.
Our Graduates Succeed in Accounting Careers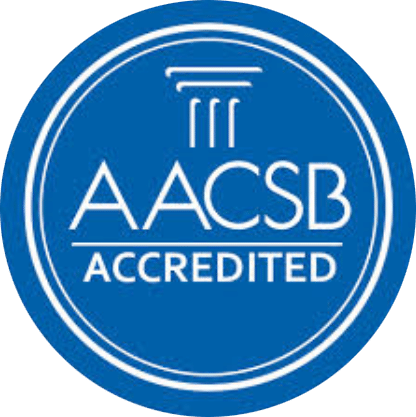 Our accounting graduates learn to integrate analytical, research, communication, interpersonal and leadership skills with business and financial knowledge to become effective financial professionals. Truman is known for producing high-caliber accounting professionals equipped with the skill set to confidently step into diverse jobs in the field of accounting. As a result, our Master of Accountancy graduates are highly recruited for the best accounting jobs nationwide. Some of the places they end up are:
• The Boeing Company
• Caterpillar Inc.
• Cerner
• Deloitte
• Department of Defense
• Edward Jones
• Eli Lilly and Company
• EY
• Federal Reserve Banks (St. Louis, Kansas City, & Chicago)
• IBM
• IRS
• KPMG
• Monsanto Company
• PwC
• RubinBrown
• Target Corporation
• UHY Advisors
Have Questions?
For more information about our Master of Accountancy program, contact Scott Fouch.
Follow the School of Business on:
News
3 November 2015 | 2:04 pm

In conjunction with International Student Week (November 16-20) the School of Business is Sponsoring, "How Did You End Up Here: Truman International Students Answer this question and more." The international student panel will discuss their experiences 'studying abroad' at Truman, and will share their perspectives of the Kirksville community. All are welcome to attend. The panel will […]

The post The School of Business Celebrates International Student Week appeared first on Business blog.

20 October 2015 | 9:06 pm

This week, the School of Business welcomed Gregg Hammann, COO of Sedgwick, a claims management provider, at the Bentele/Mallinckrodt Executive-in-Residence. On October 19 and 20, Hammann spoke to four classes and addressed students in a School-wide presentation. During class presentations, he made connections between course material and the business world. Hammann used experiences from his […]

The post Gregg Hammann Shares Experience with Students appeared first on Business blog.
Calendar