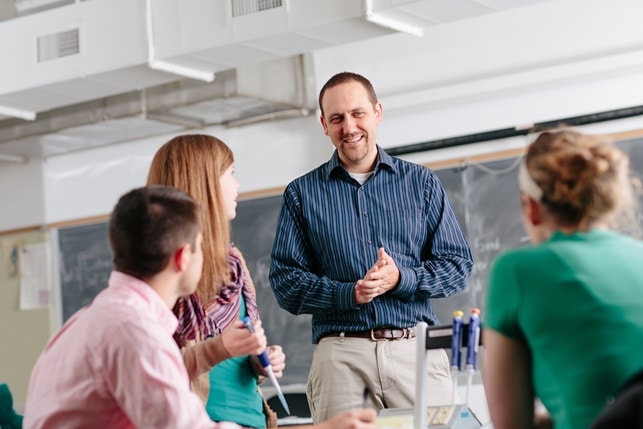 Truman's high-quality academics, affordable tuition and dynamic campus environment are why Truman is consistently recognized in publications such as U.S. News & World Report's "America'a Best Colleges" as well as other prominent rankings and recognition.
With our 48 majors and 59 minors, as well as several graduate programs and pre-professional areas of study, you can explore new ideas and gain a deeper understanding of the world and your place in it. And if you cannot find the exact path you are looking for, don't worry — you can even design your own major.
Our rigorous academic programs are taught by dedicated and compelling faculty who are accomplished in their disciplines. With our small classes, learning is up close and personal. Professors know you by name and encourage you to do your best, and Truman offers plenty of student resources to help ensure your success.
And getting a top-notch education at Truman won't cost you a fortune. We have one of the most generous scholarship programs of any college or university. Approximately 95% of first-time freshmen receive a Truman merit scholarship and/or need-based financial aid, and about half of our seniors graduate without any federal student loan debt.
All of that, plus our active campus life, ambitious students, and passionate staff are why, based on a survey of 2013 graduates with a 75% response rate, 99% of our degree recipients reported either being employed or continuing their education in graduate or professional school.