Applied Behavior Analysis Graduate Certificate
Online Applied Behavior Analysis Graduate Certificate
The Applied Behavior Analysis Graduate Certificate is an online program that allows you to develop the knowledge and skills you need to become a caring, competent, and culturally aware practitioner of applied behavior analysis. This program prepares you for a career working alongside neurodiverse individuals — including people diagnosed with autism — and their families.
Online 8-course sequence curriculum
Two live sessions per term
Engaging and interactive asynchronous content
Preparation for certification exam
Focus on Cultural Awareness
One course every 8 weeks
The Graduate Certificate in Applied Behavior Analysis follows a cohort model designed to meet the Verified Course Sequence Requirements of the Association of Behavior Analysis International (ABAI). The Association for Behavior Analysis International has verified the following courses toward the coursework requirements for eligibility to take the Board Certified Behavior Analyst® or Board Certified Assistant Behavior Analyst® examination. Applicants will need to meet additional requirements before they can be deemed eligible to take the examination. See Truman State University's ABAI VCS Course Sequence Information. For more information regarding the complete requirements to become eligible to take the Board Certified Behavior Analyst® exam visit the Behavior Analyst Certification Board.

For information on State Authorization and licensure requirements in a particular state or territory, see State Authorization. To become Board Certified Behavior Analysts, students must complete an examination. Individual states, where Behavior Analysis is regulated, may have differing requirements for internships and other steps they may require to practice in their state.
Online courses + Practical Field Experience
Experienced and Involved Professors
Focus on Cultural Awareness
Learn from the best
Meet the Faculty
Slide 3 - Christopher Rosado
Dr. Christopher Rosado, PhD, BCBA, Clinical Assistant Professor
Dr. Rosado is a Clinical Assistant Professor and the Program Director of the Behavior Analysis Program at Truman University. He is a Board Certified Behavior Analyst at the doctoral level and has been practicing behavior analysis for over 10 years. His areas of specialty include treatment for individuals with Autism and Developmental Disabilities, assessment and treatment of challenging behavior, and health, exercise, and wellness. Dr. Rosado is actively involved in research and has presented at various regional and national conferences. He is a member of several professional organizations and routinely serves as a Subject Matter Expert for the Behavior Analyst Certification Board.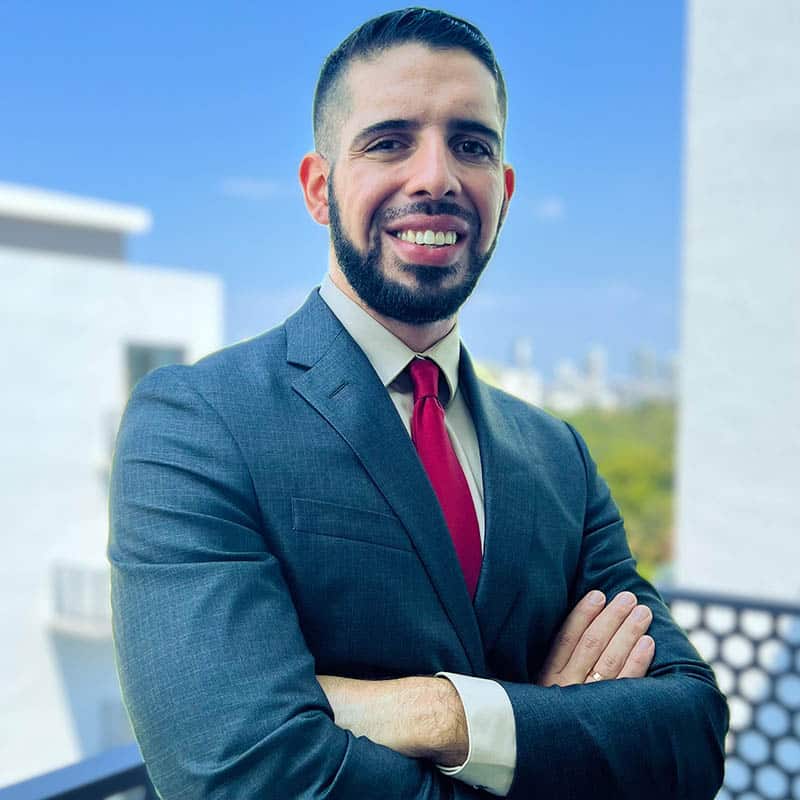 Slide 2 - Julie Lochbaum
Dr. Julie Lochbaum, PhD, Professor of Education and Chair of the Disability Studies Minor Program
Dr. Lochbaum is a Professor in Education at Truman State University, where she also earned her undergraduate degree. Her Master of Arts in Teaching and her PhD in the Foundations of Education were both earned at the University of South Carolina-Columbia. An experienced K-12 teacher, she was previously an Assistant Professor of Medical Education, Education Programs and Policies Specialist, and Faculty Development Officer at the Kirksville College of Osteopathic Medicine – part of AT Still University. In 2003 she became the Founding Director of Truman's Center for Teaching and Learning. Outside of Truman, Dr. Lochbaum serves on the board of Adair County SB-40, whose mission is to engage in advocacy, promote inclusion, and provide essential resources to assist people with developmental disabilities to live self-determined lives.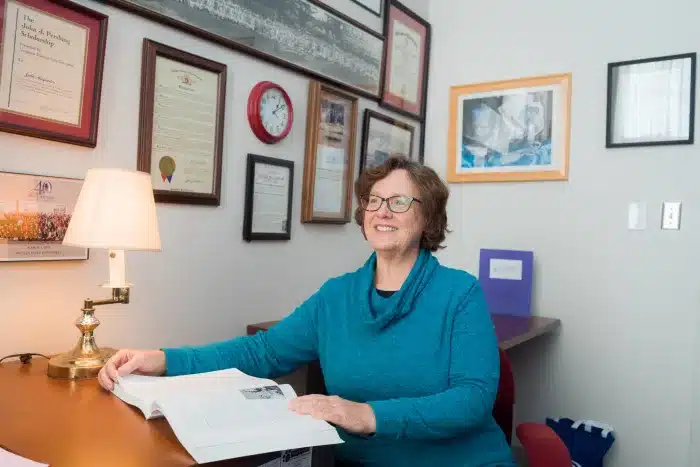 Slide 4 - Brandon Herscovitch
Dr. Brandon Herscovitch, Director of the Greenwood Interprofessional Autism Center and Clinical Assistant Professor of Applied Behavior Analysis
Dr. Herscovitch is the Director of the Greenwood Interprofessional Autism Center and Clinical Assistant Professor of Applied Behavior Analysis at Truman State University. He has extensive leadership experience in the autism and applied behavior analysis fields as clinician, academic, business person, researcher, advocate, and in tech spaces. He owned and operated a multi-location Applied Behavior Analysis agency from 2006-2019, and has taught graduate-level courses in advanced ABA and organizational behavior management (OBM). Advocacy efforts for ABA and autism have always been an area of interest for Brandon. He was the founding president of Massachusetts Coalition for Applied Behavior Analysis, a not-for-profit trade organization representing ABA providers in Massachusetts, was on the national ABA CPT coding provider feedback group from 2015 - 2017, and was the professional practice chair at BABAT.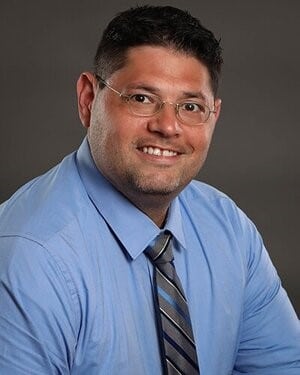 ABA Program—Academic Calendar
Program starts in spring and fall each year. Eight-week courses offered year-round.
| | | | | |
| --- | --- | --- | --- | --- |
| 2023 | | | | |
| Fall First Block | Fall Second Block | | | |
| 8/16/23-10/10/23 | 10/16/23-12/16/23 | | | |
| 2024 | | | | |
| Spring First Block | Spring Second Block | Summer Eight-Week | | |
| 1/10/24-3/5/24 | 3/18/24-5/11/24 | 6/3/24-7/27/24 | | |
Admission
Admission is made on a rolling basis but is limited to 24 students per cohort. Apply early for priority consideration. Once a given cohort is full, you will be asked to defer until the following term.
Apply by August 1
Application Requirements
Online application
Personal statement
Official transcripts
Background check
Completion of a master's degree with a GPA of at least 3.0
Regrettably, we are unable to consider applications for fully-online programs by individuals who reside outside of the United States and its territories at this time.  International applicants are still encouraged to consider our face-to-face programs located on campus in Kirksville, Missouri.
$11,712
total estimated tuition*
*Total estimated tuition based on 2023-24 academic year. Tuition subject to change.
Virtual Visit
Get an inside look at the online learning environment, meet your professors, and get all your questions answered during a virtual visit.